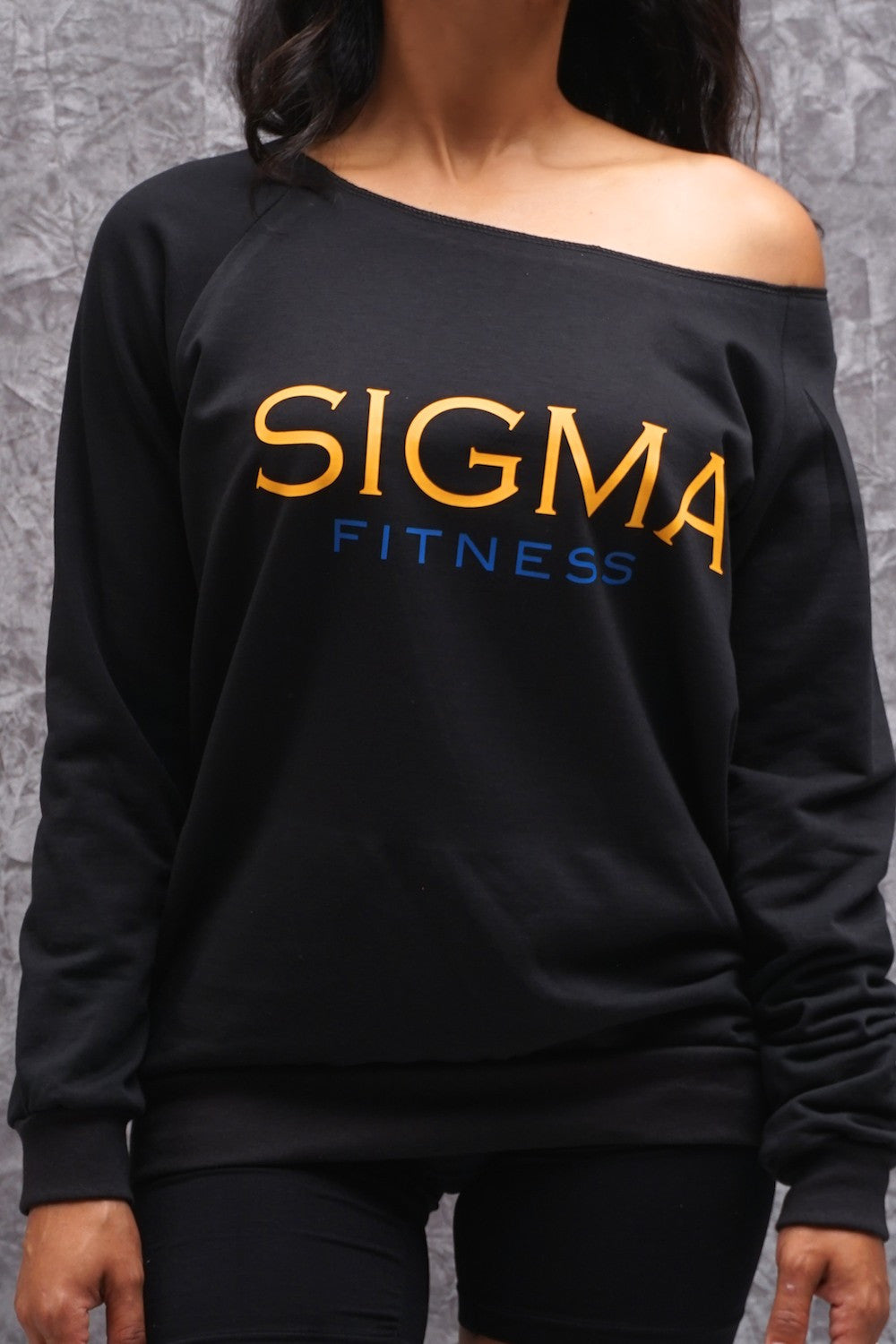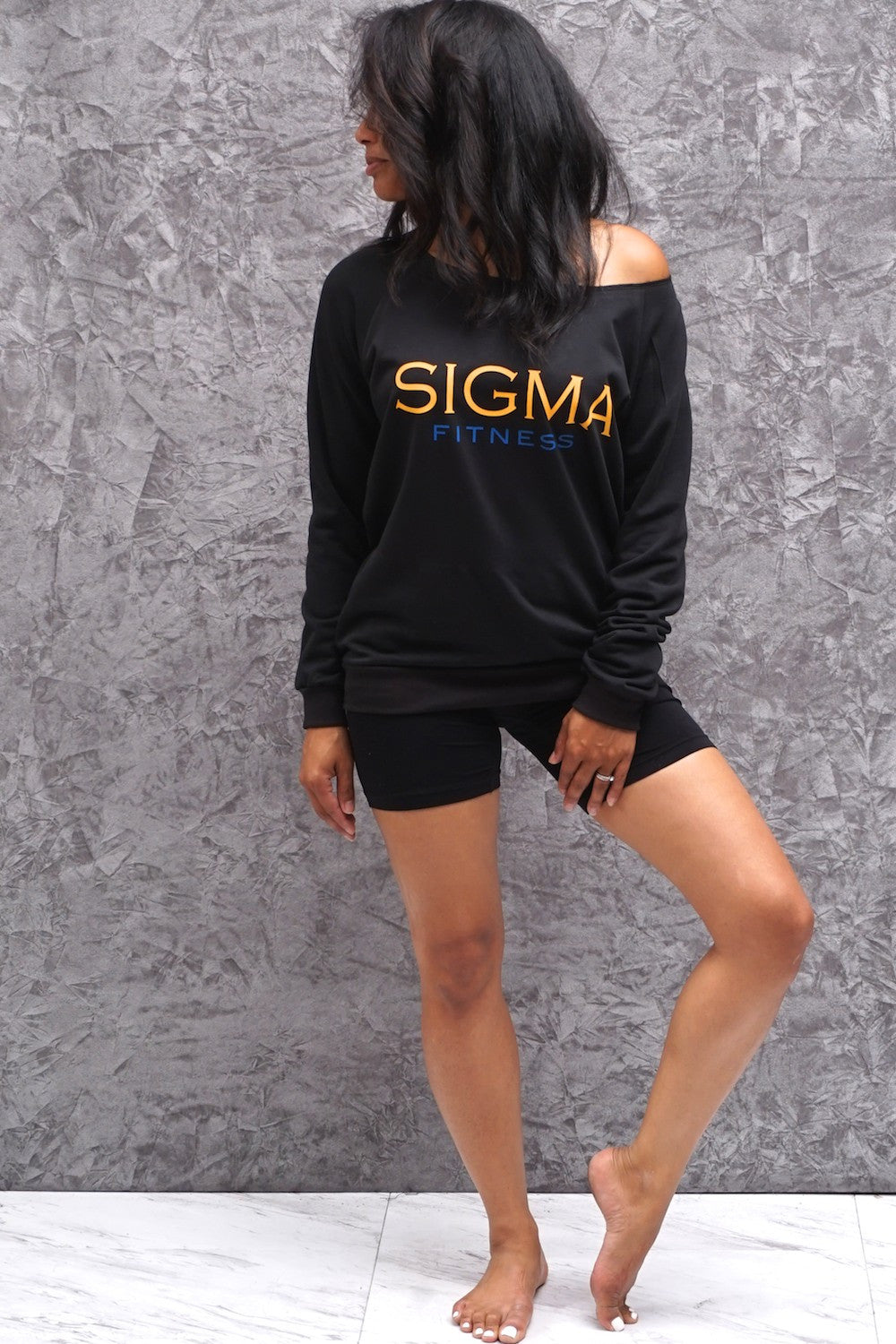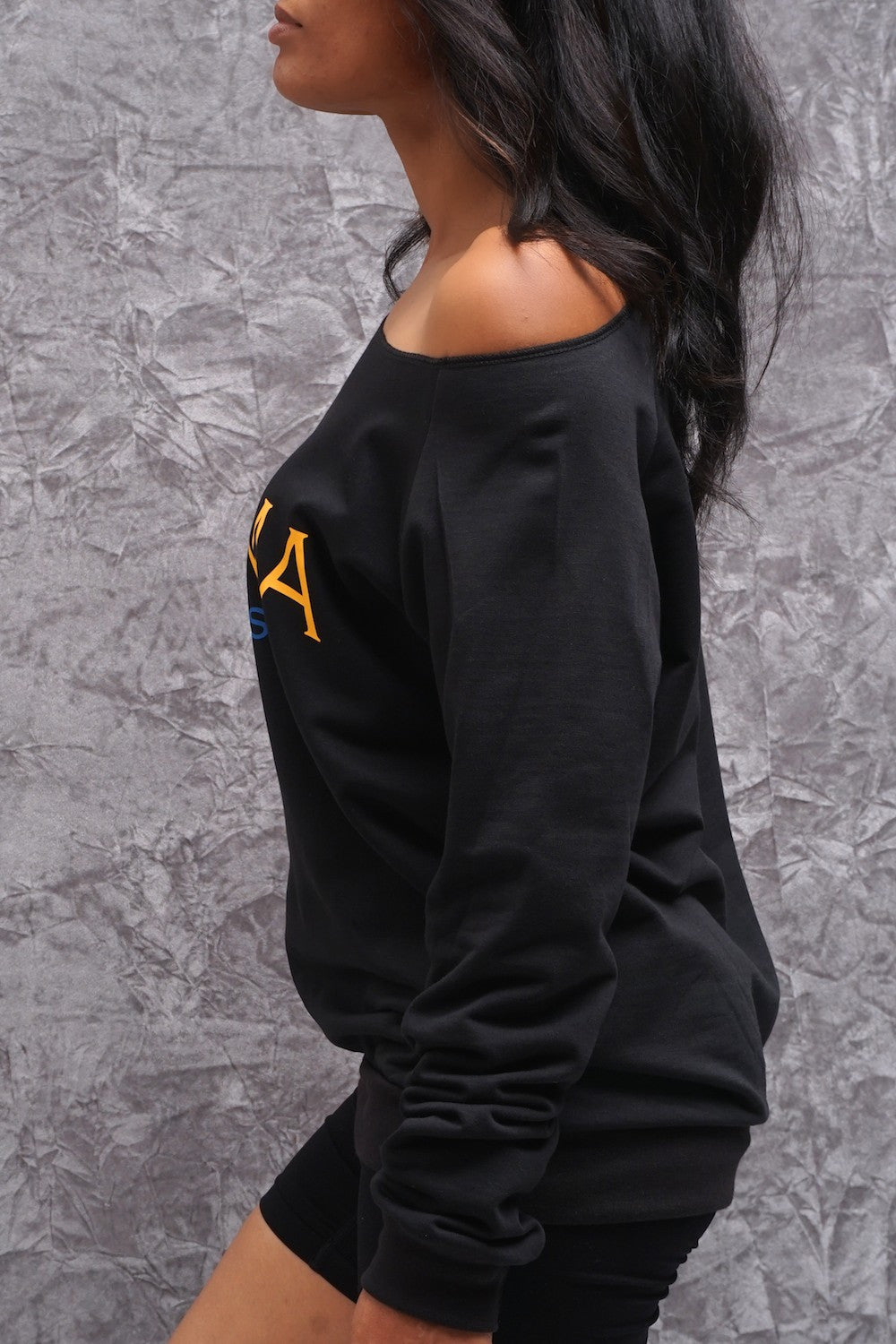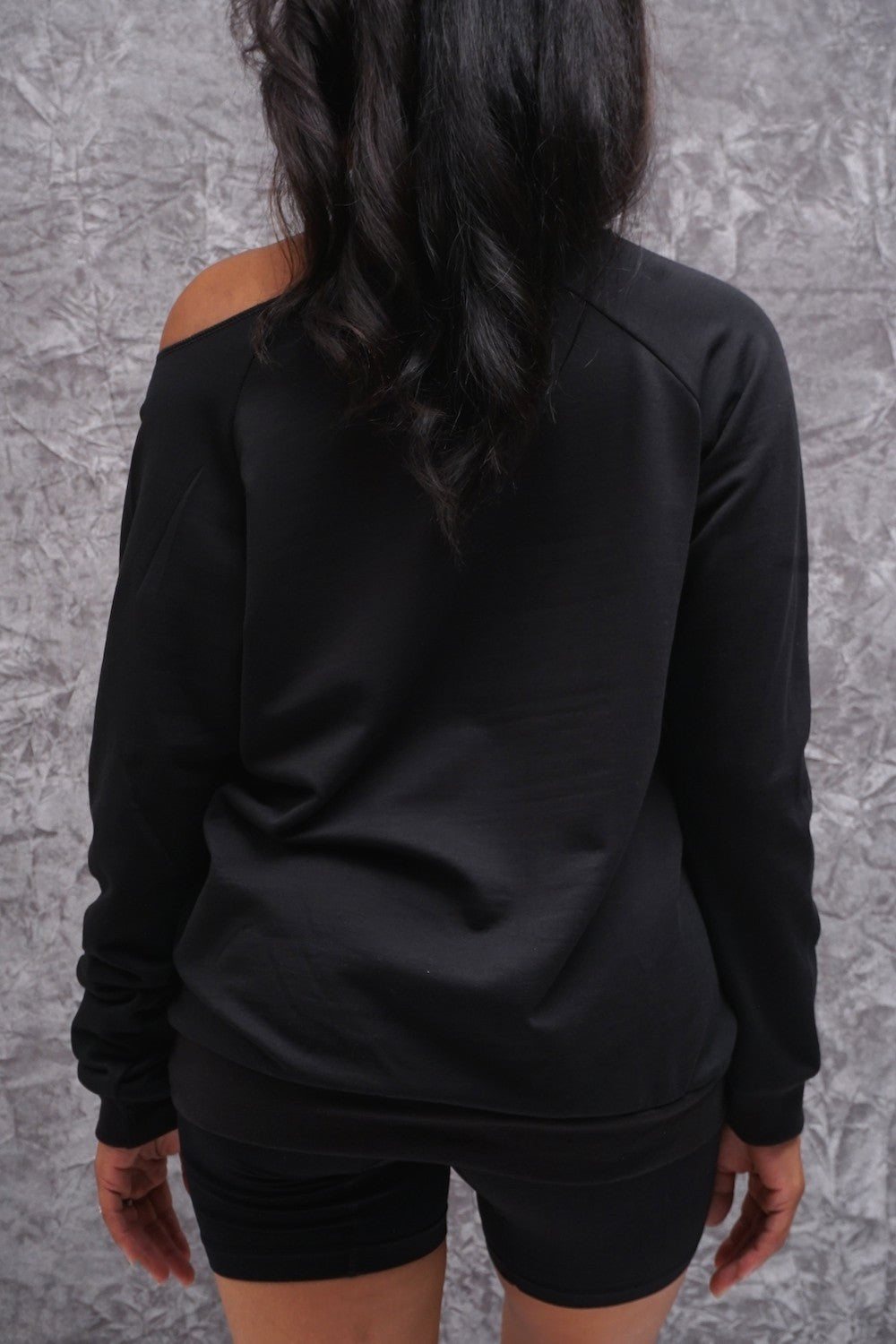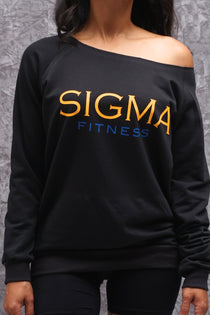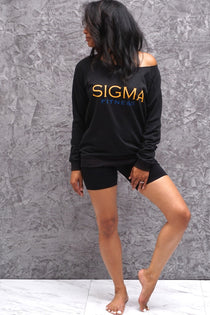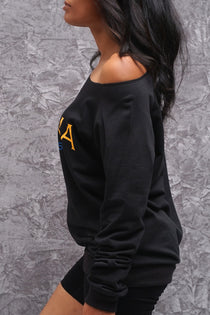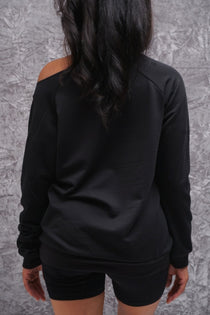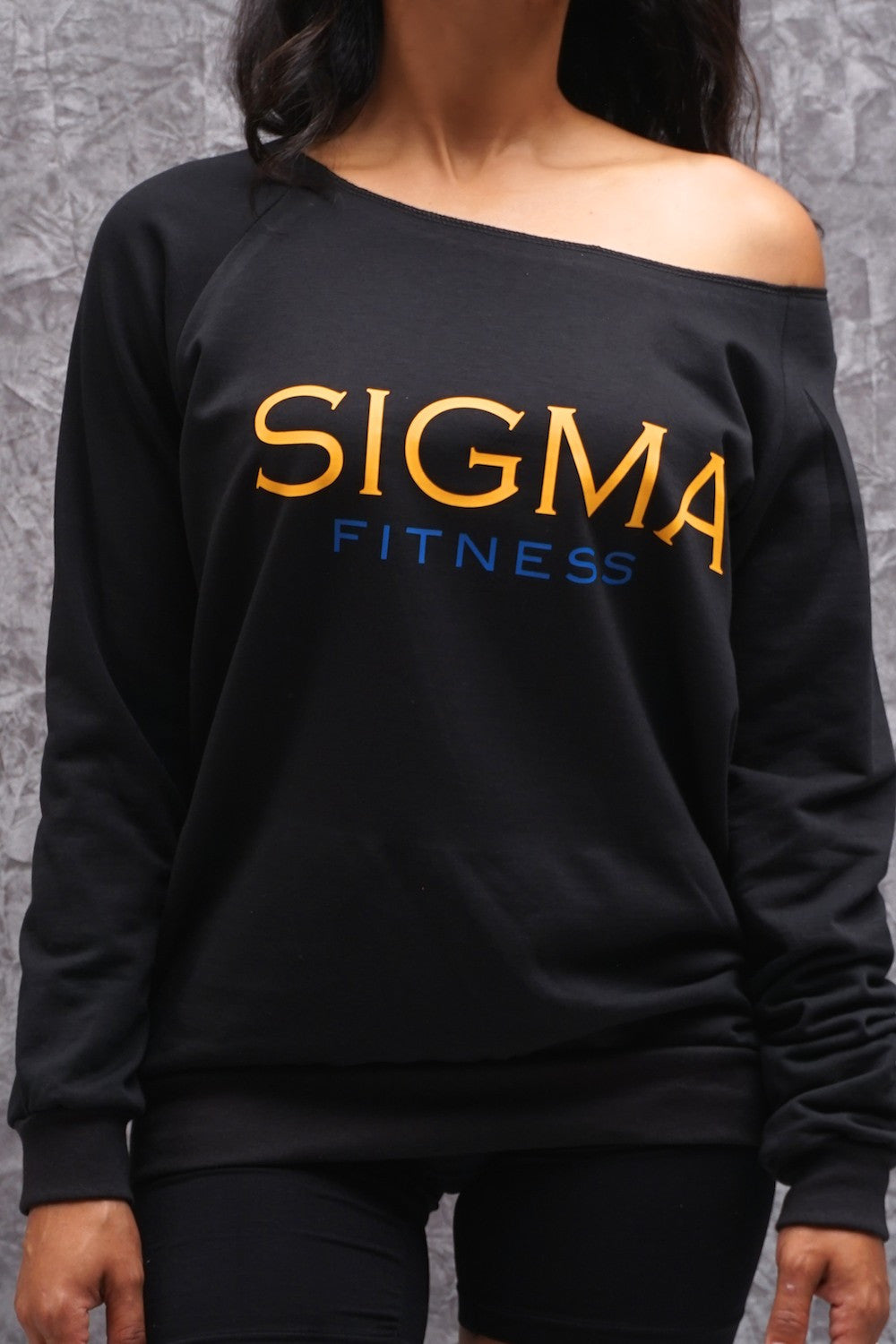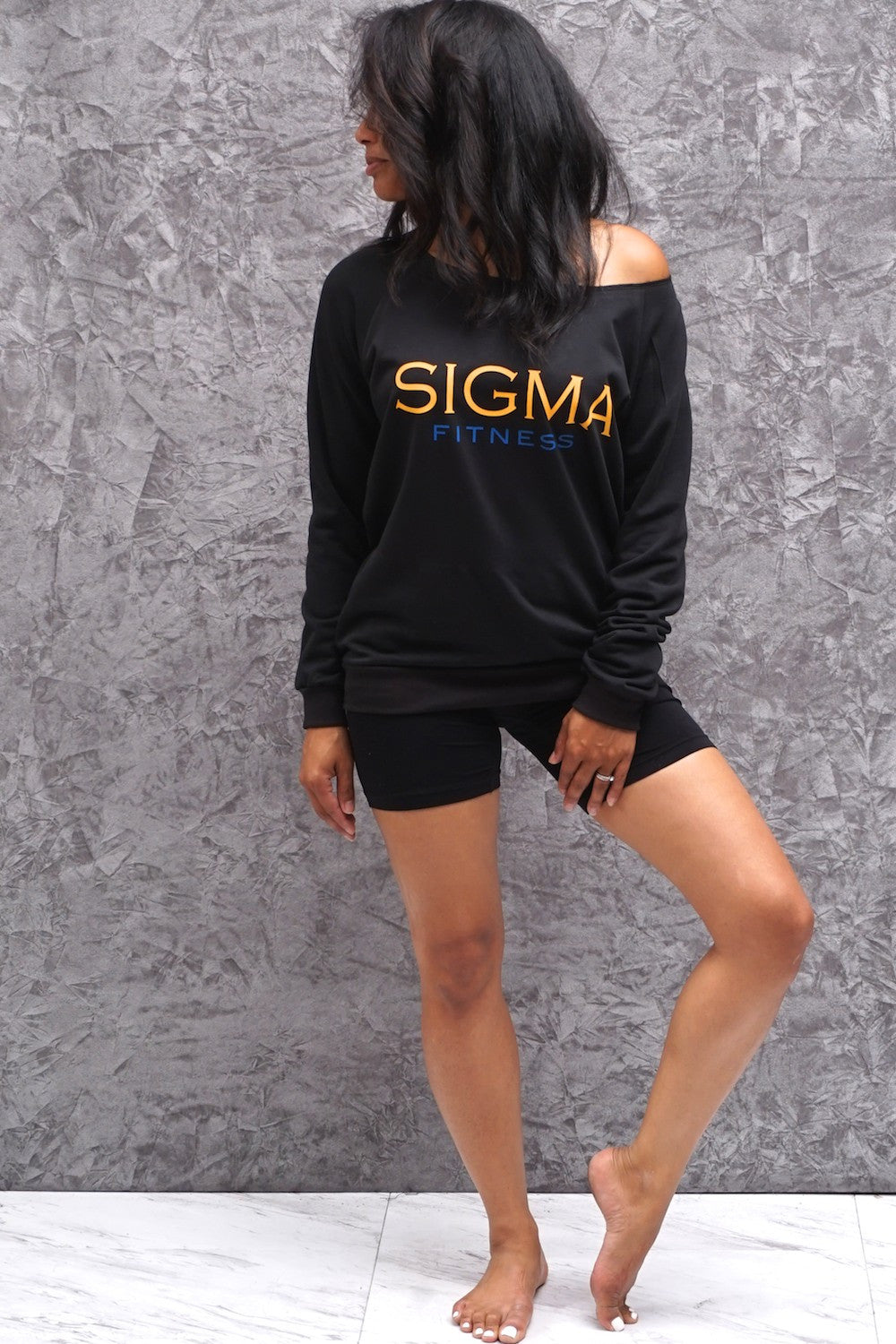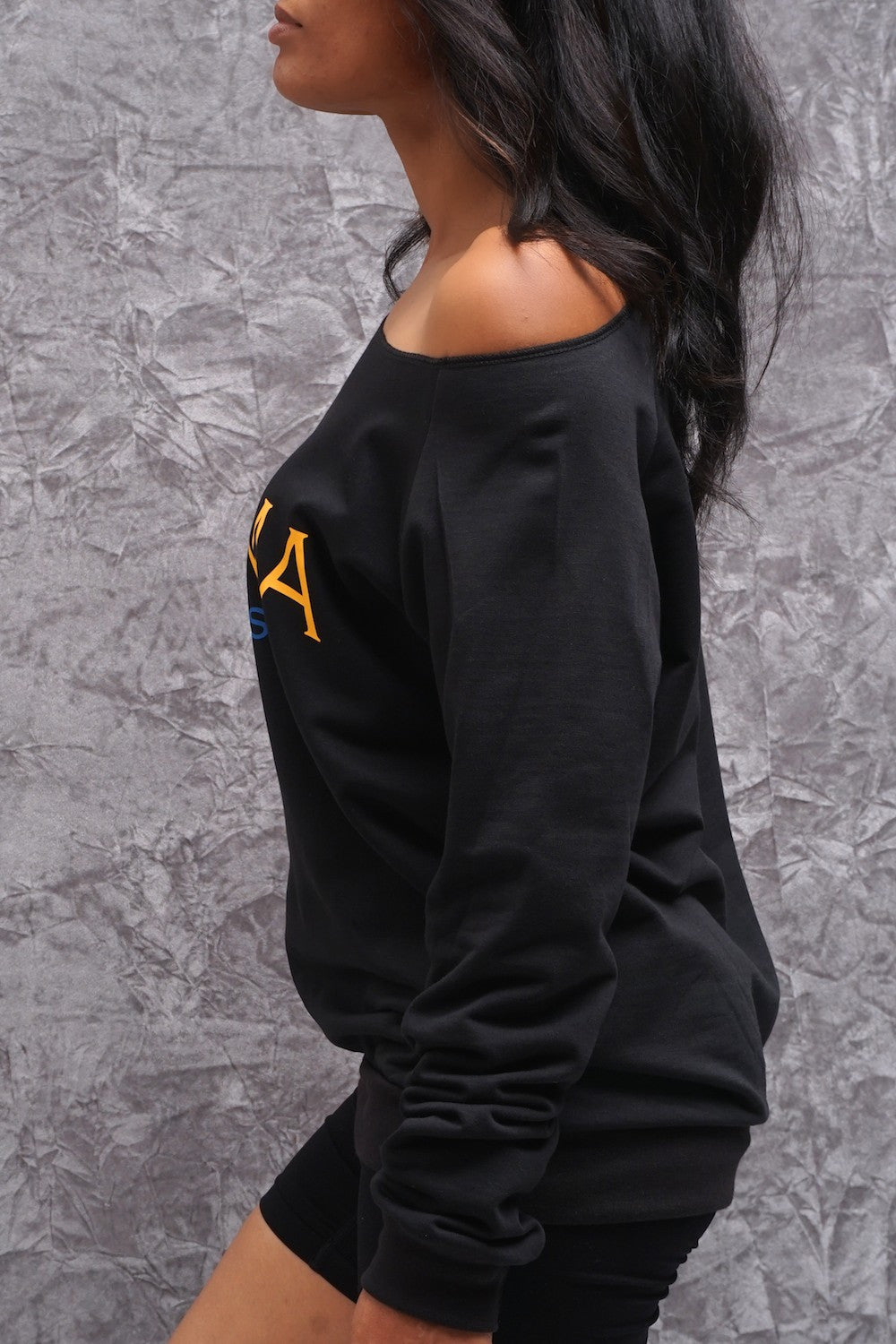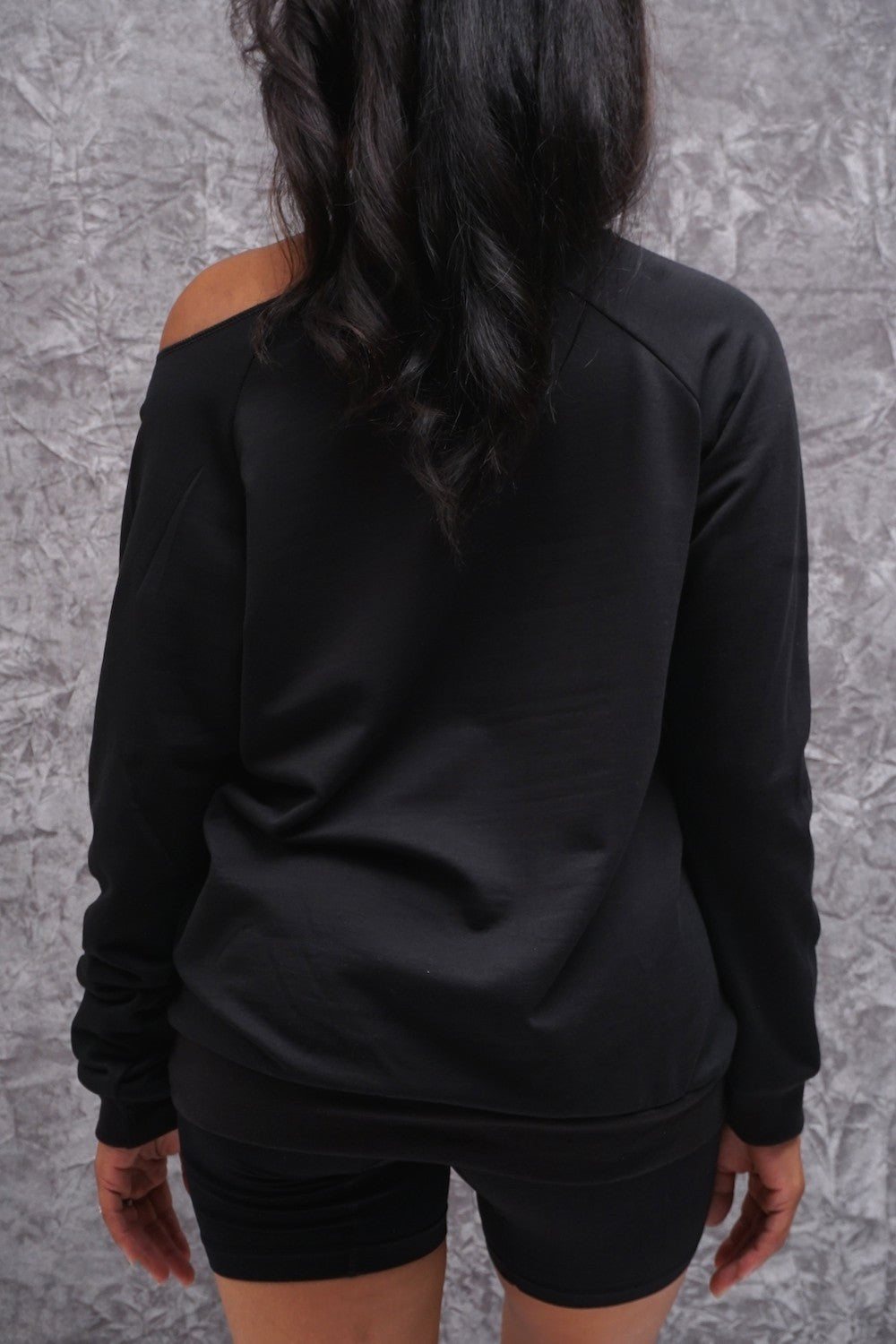 She's a Maaaaaaniac, Maaaaaaaniac on the dance floor….. and she dances like she's never danced befoooooore!
You will absolutely fall in LOVE with our super wide neck sweatshirt with bright gold & blue print. Represent major cute for the sisterhood when in the gym, dance room, spin cycle or just lounging around. And because of the extremely soft fabric, expect yourself to often times fall asleep in this for sure.
sweatshirt
50% Cotton, 50% Polyester.
Machine wash cold, tumble dry.
Model is a size 2, stands 5'4" tall @ 112 lbs and is wearing Small.
Perfect for those SOPHISTICATED ladies who want to keep warm before, during and after a fitness session. Good for casual wear when running errands and need a quick jacket solution.