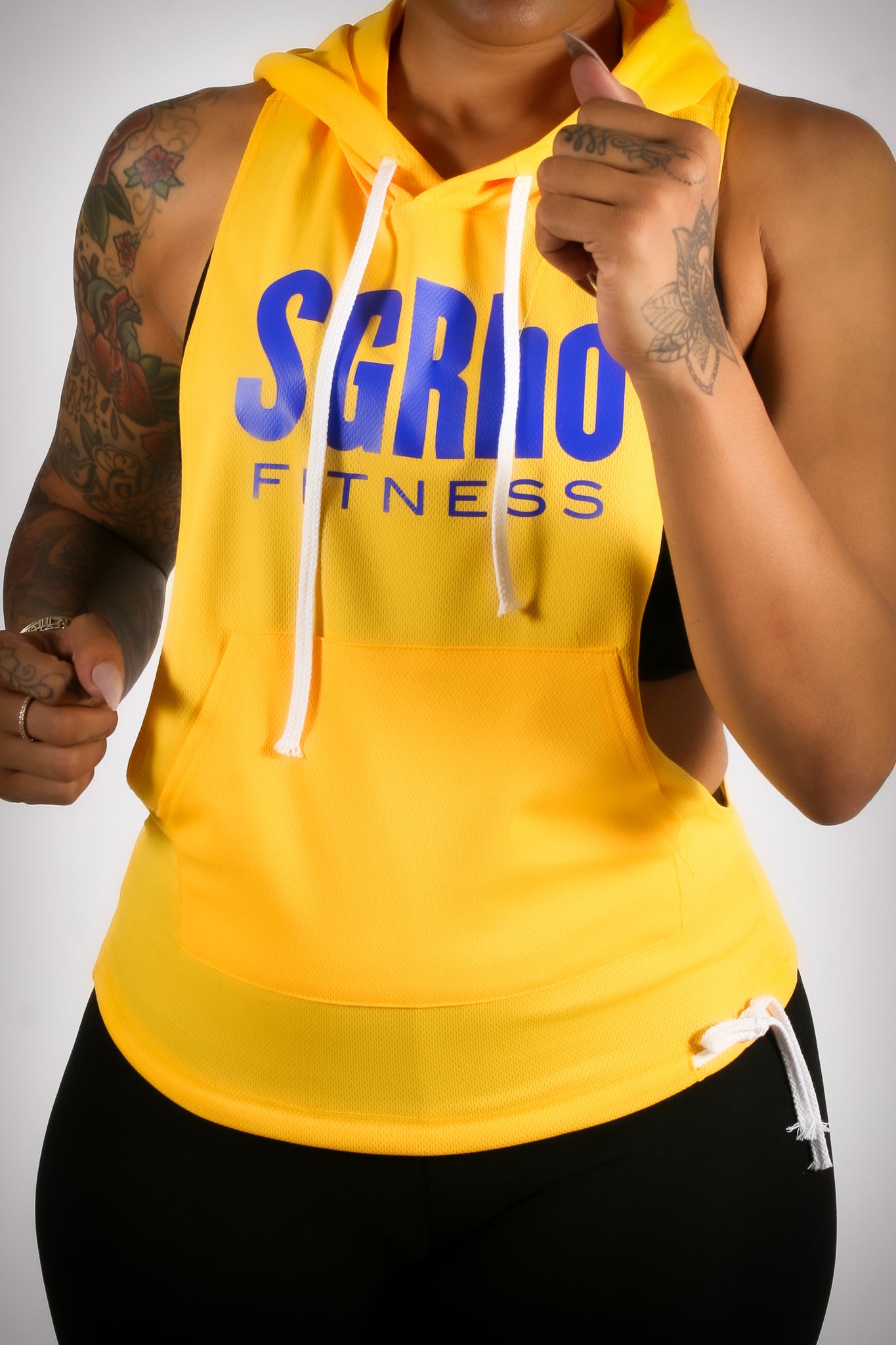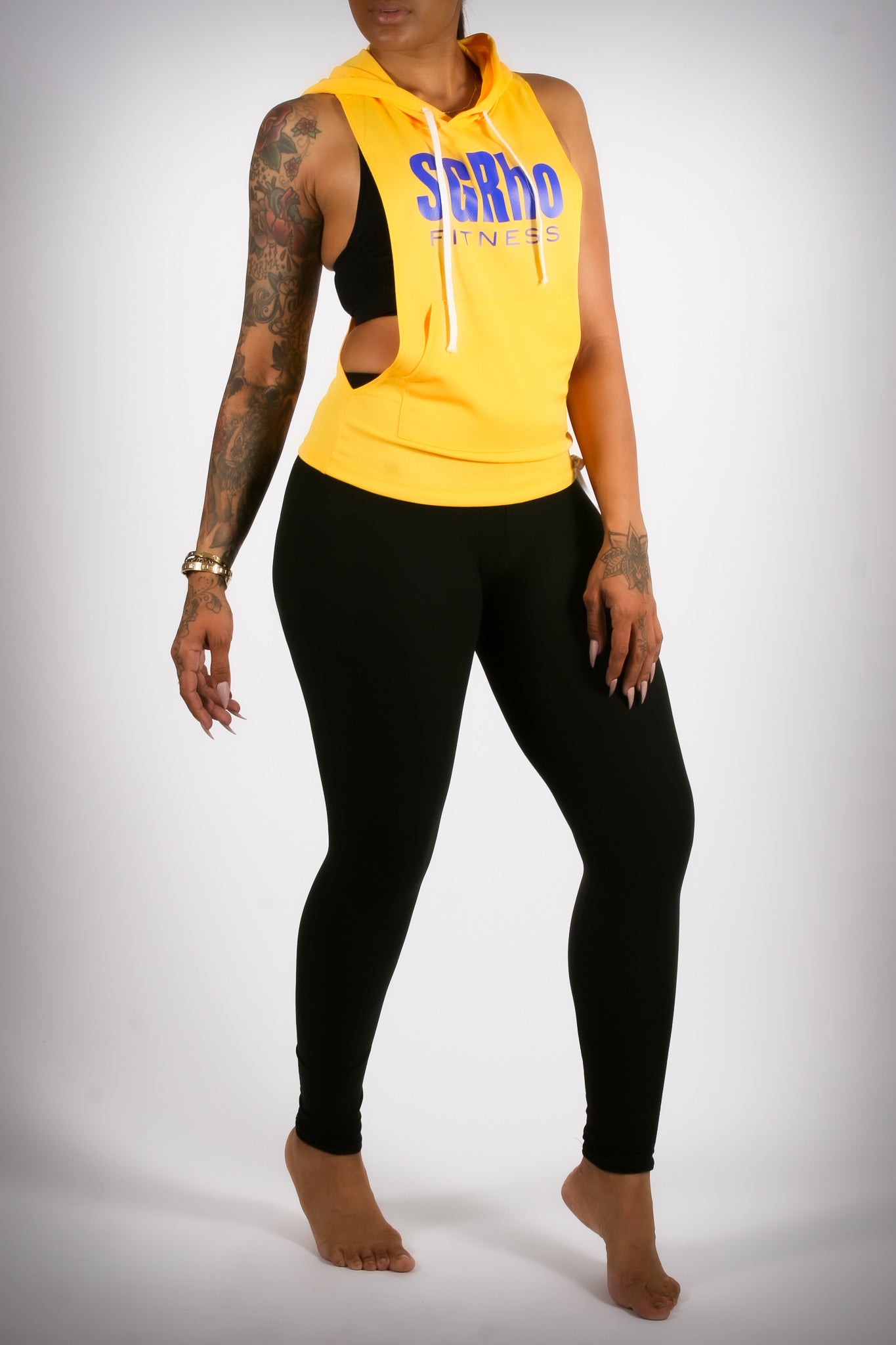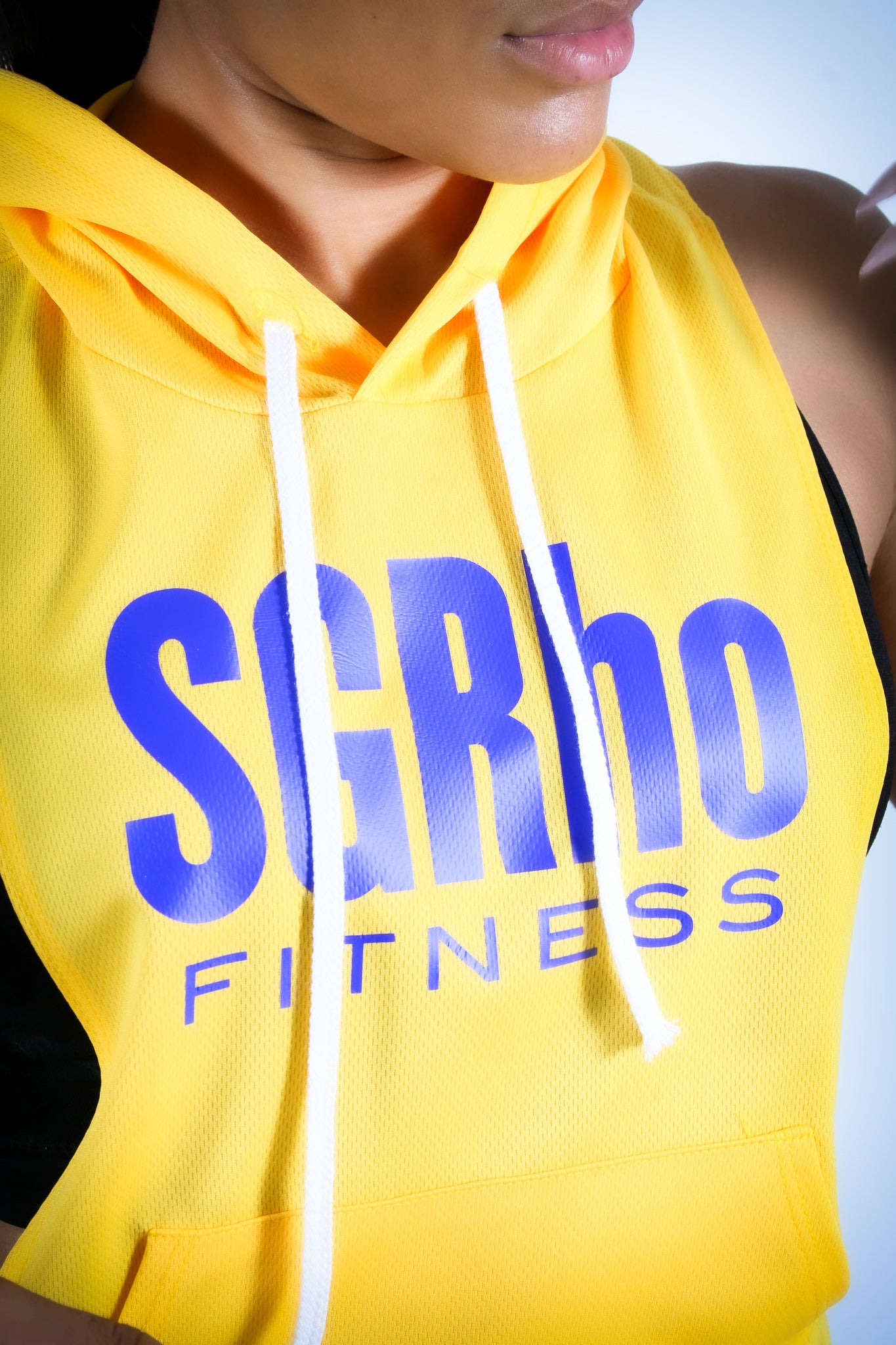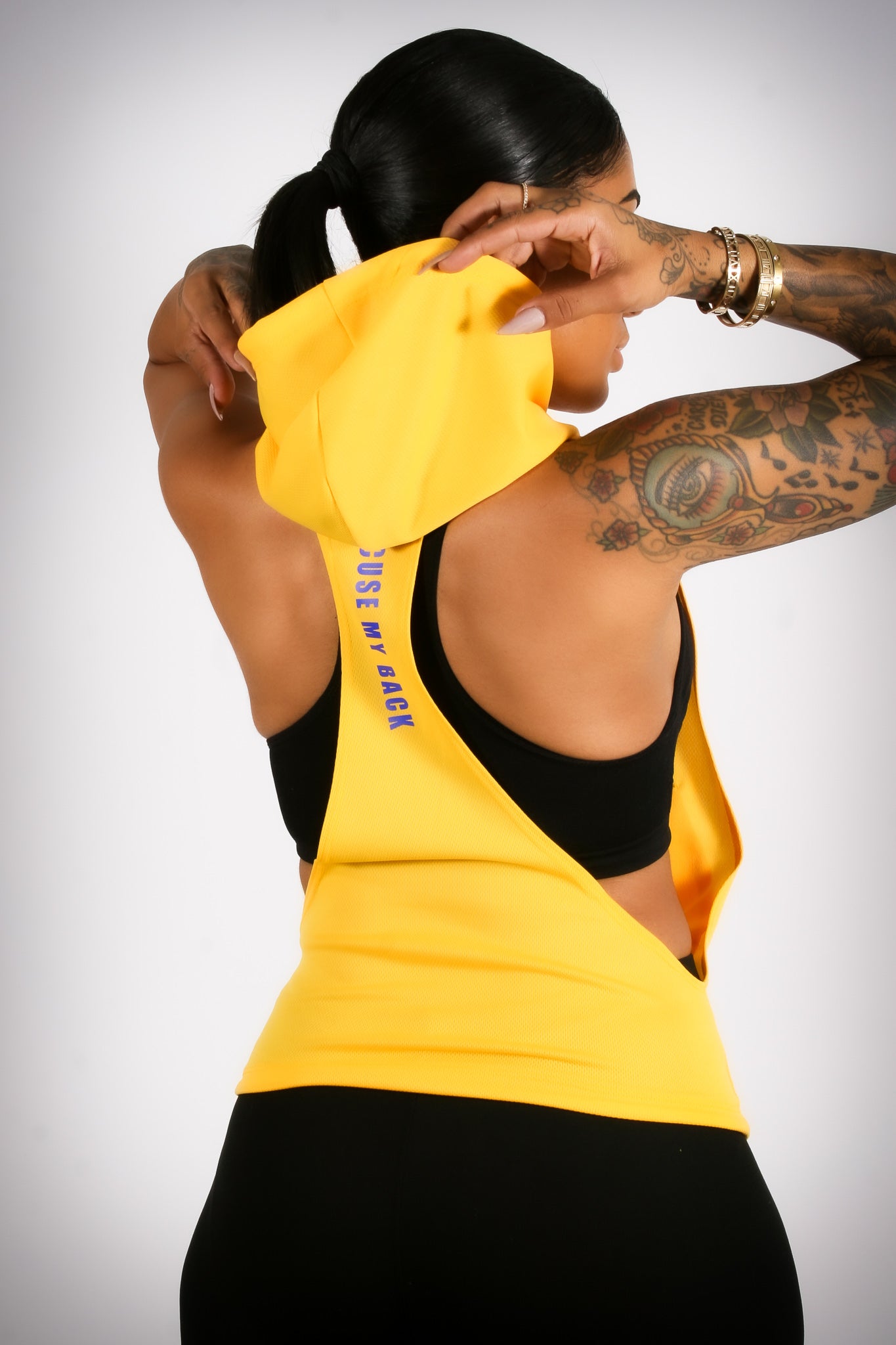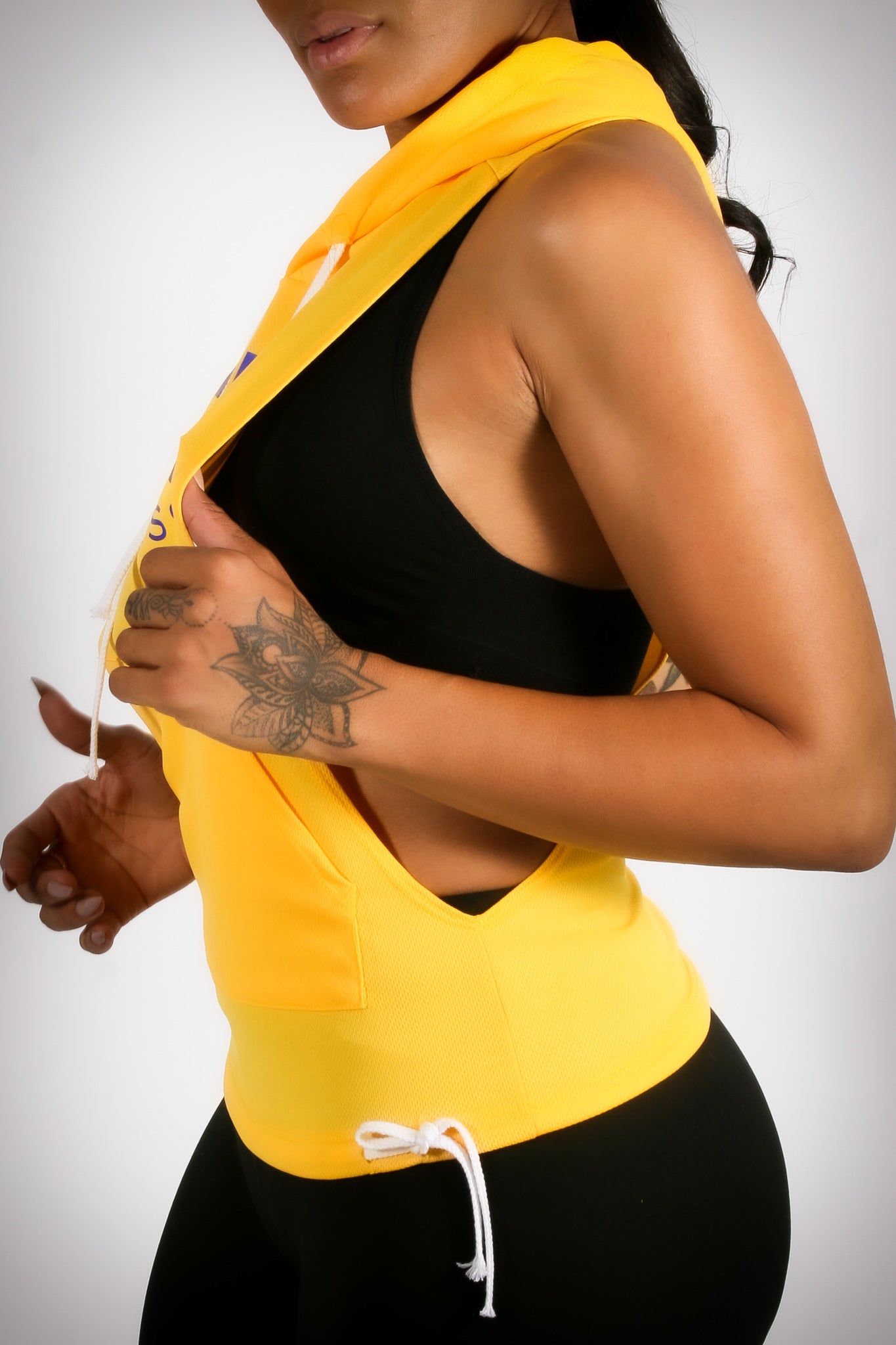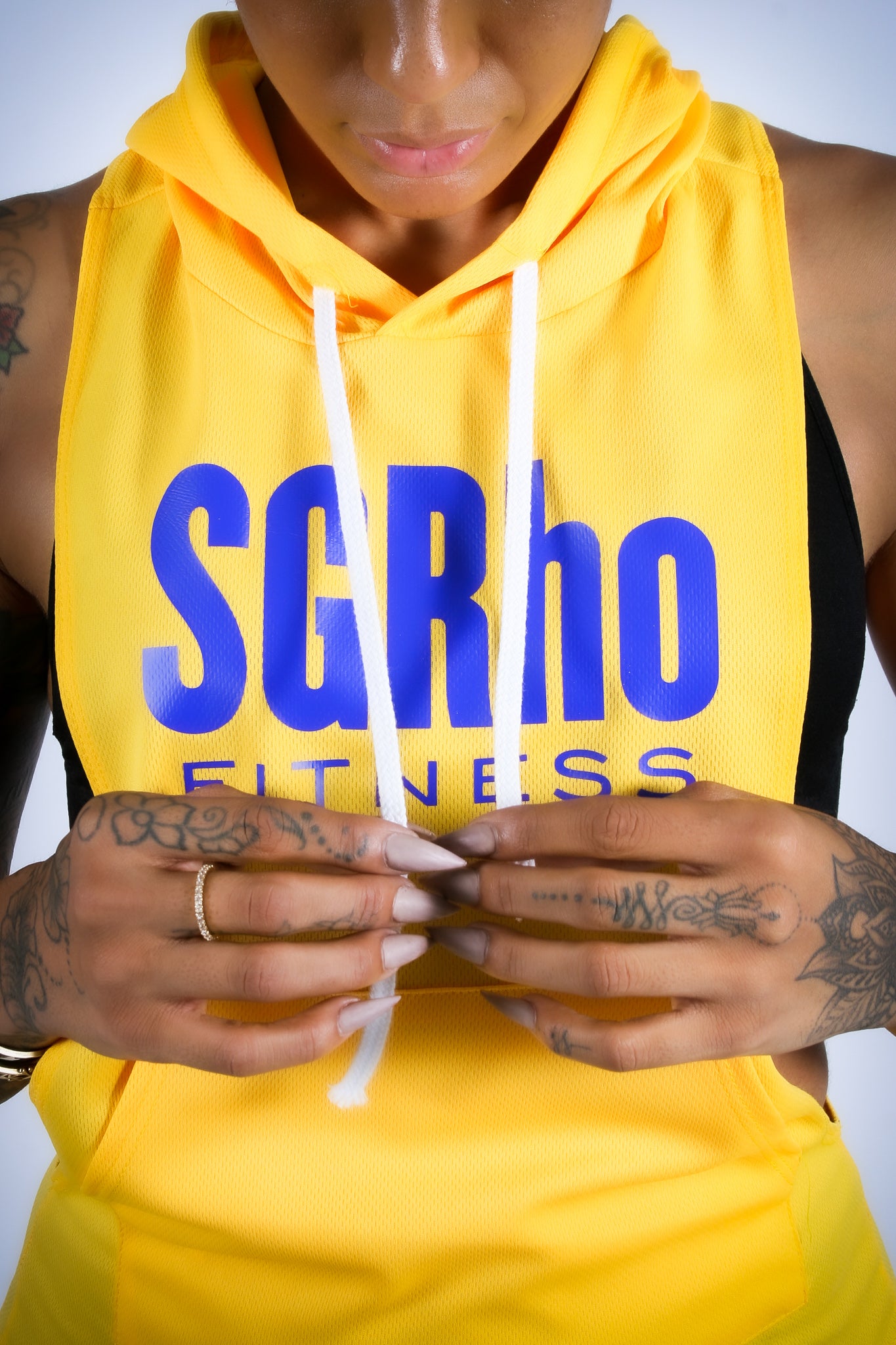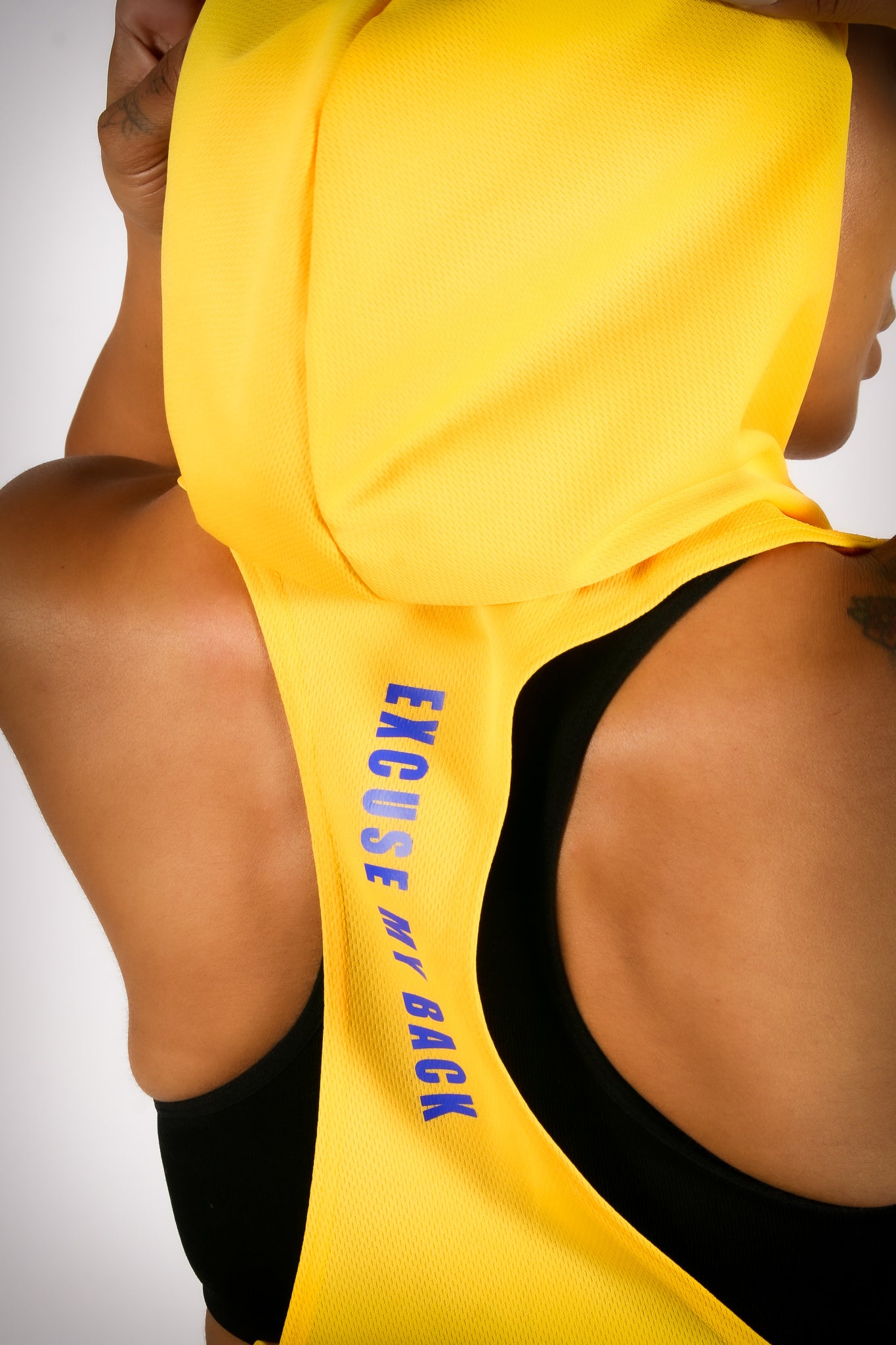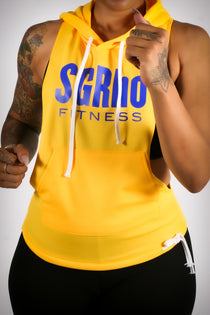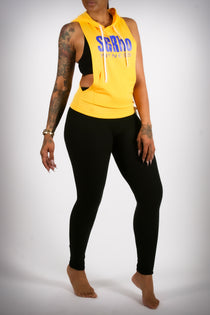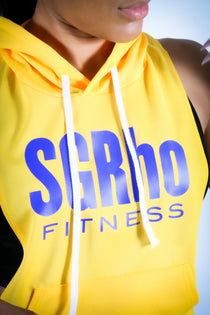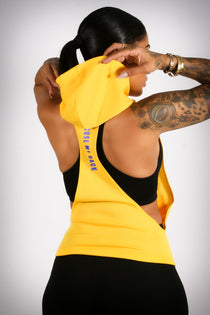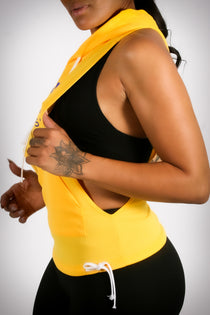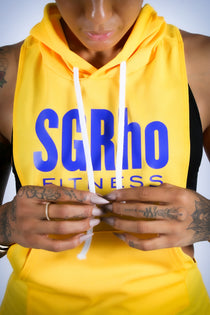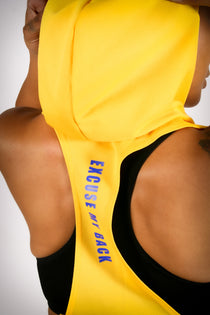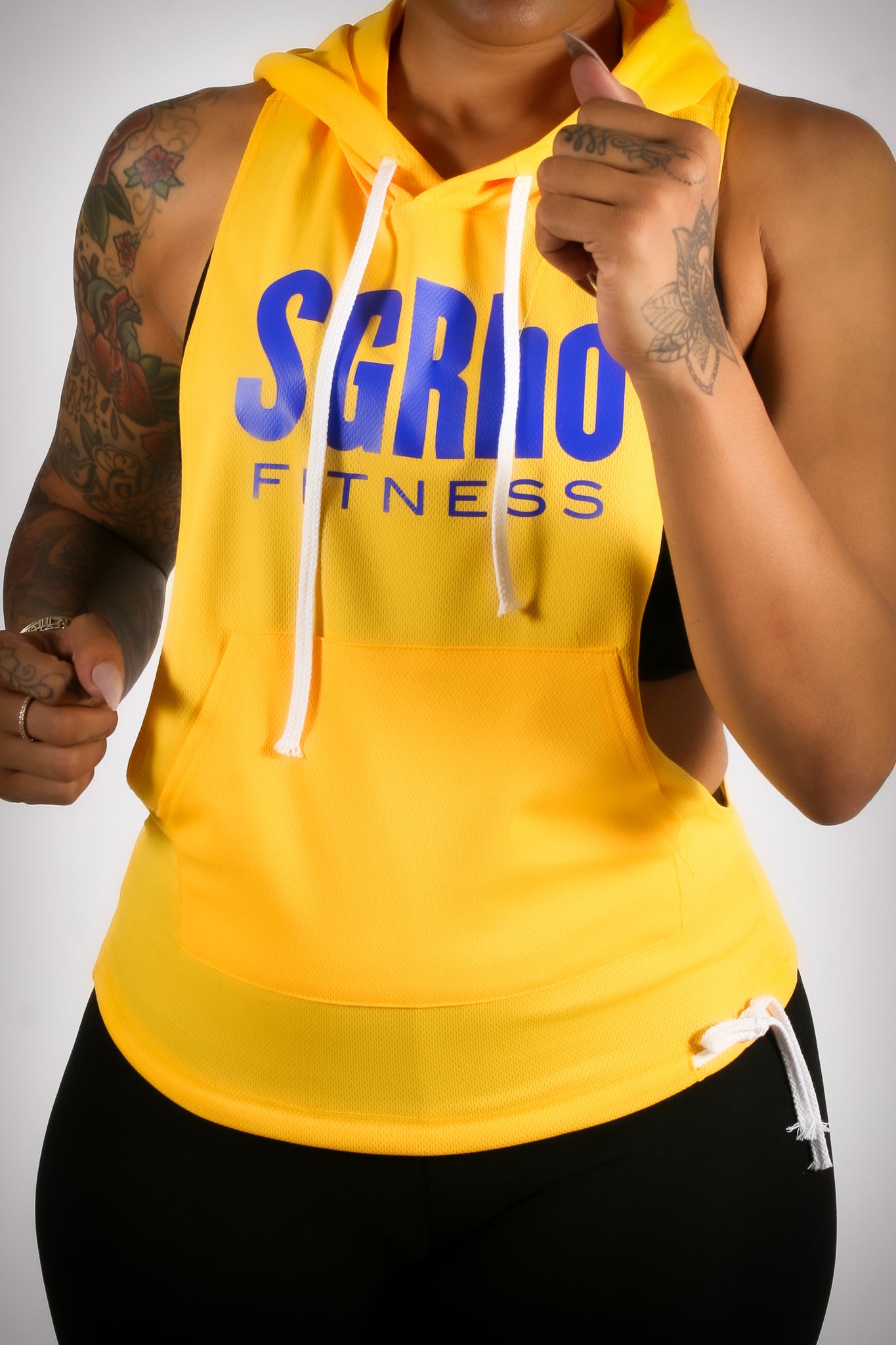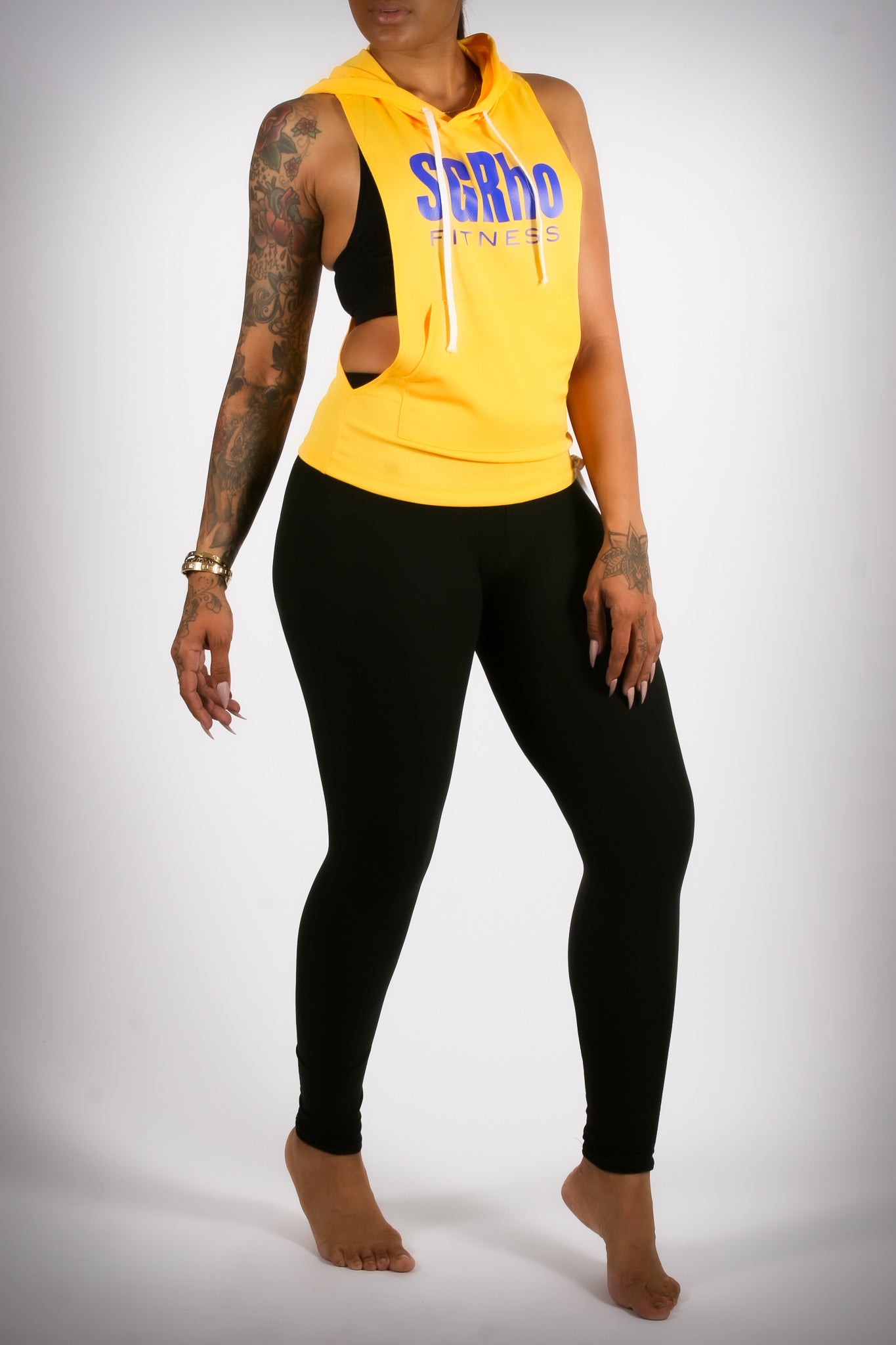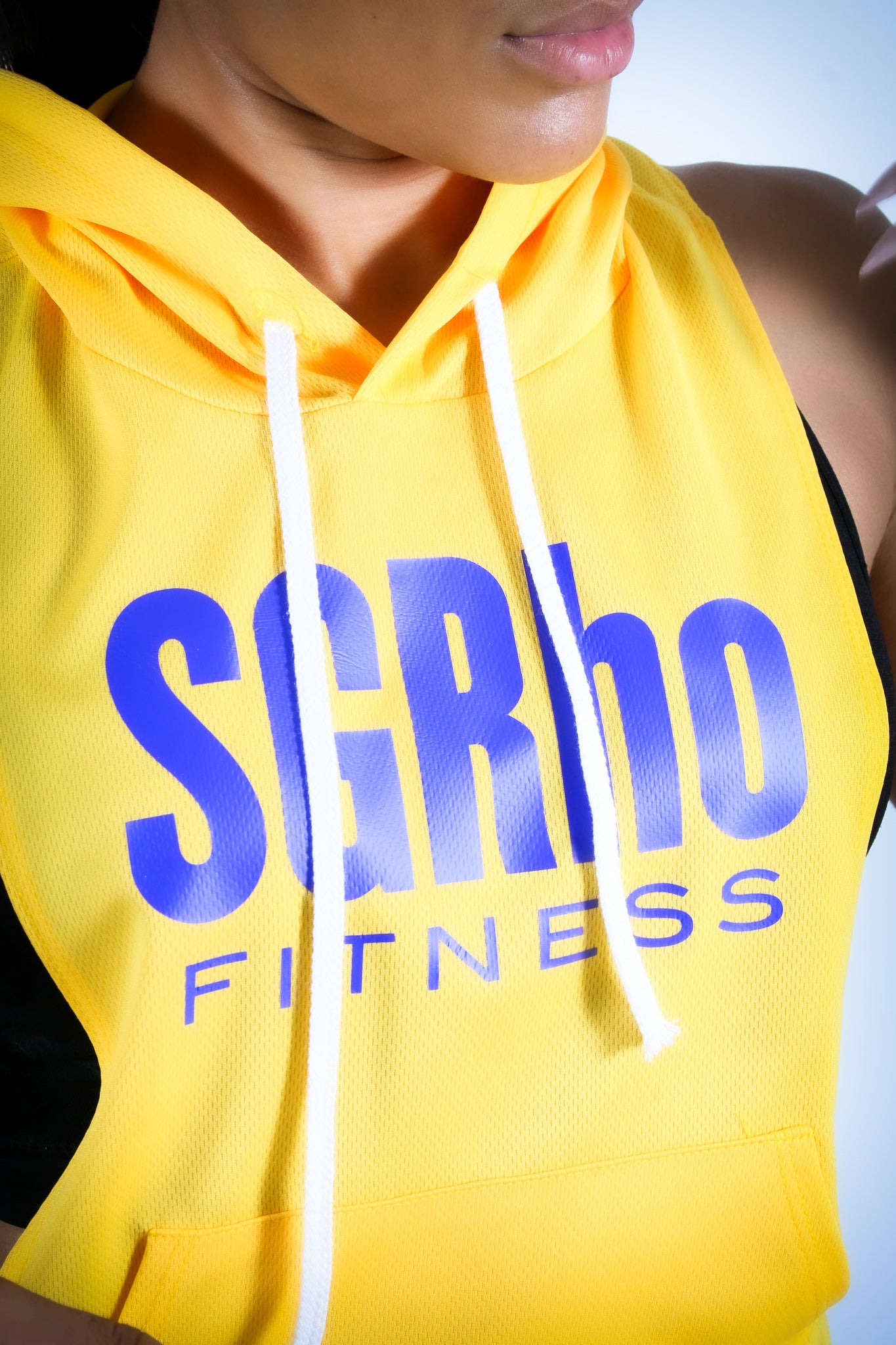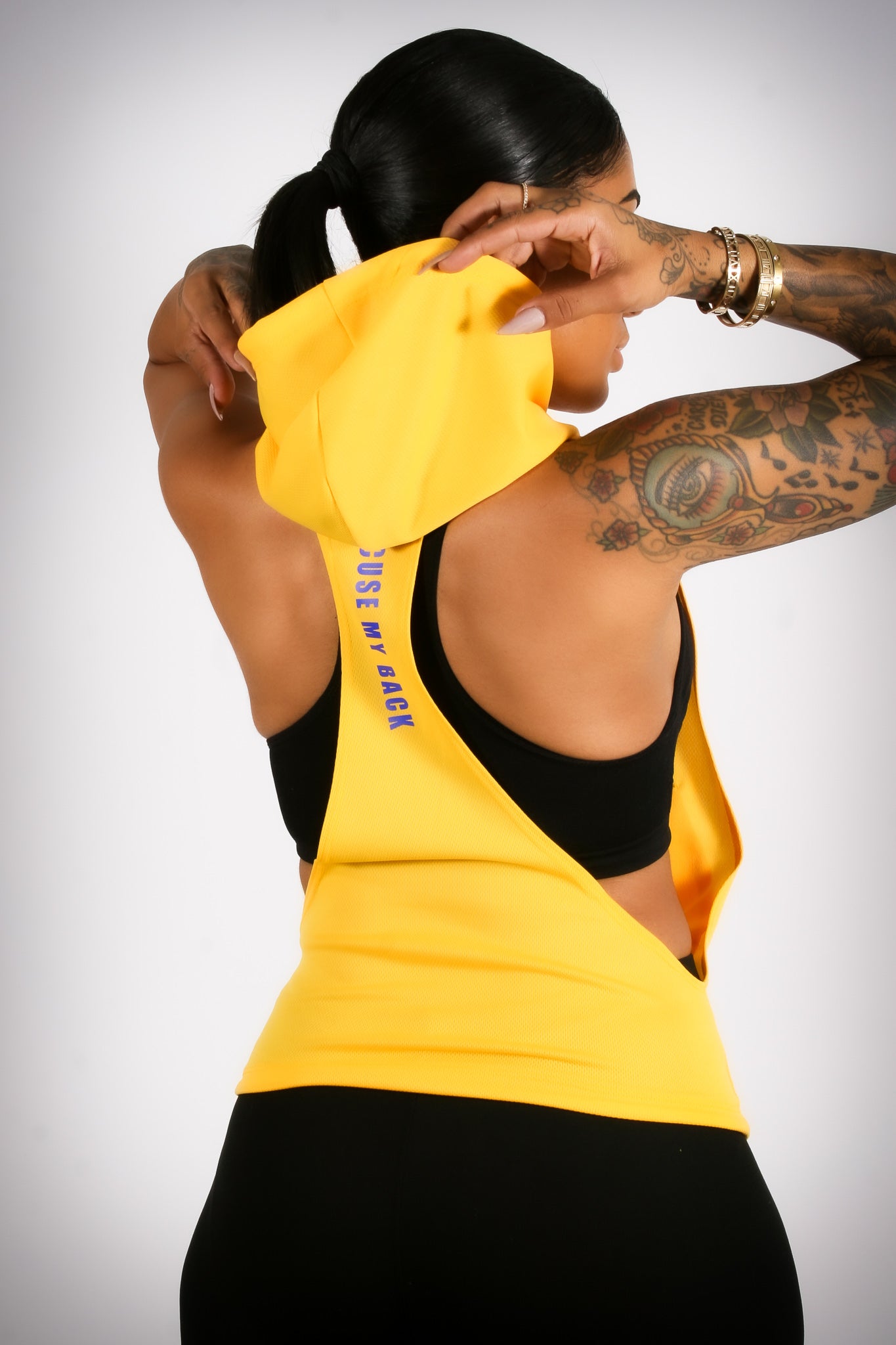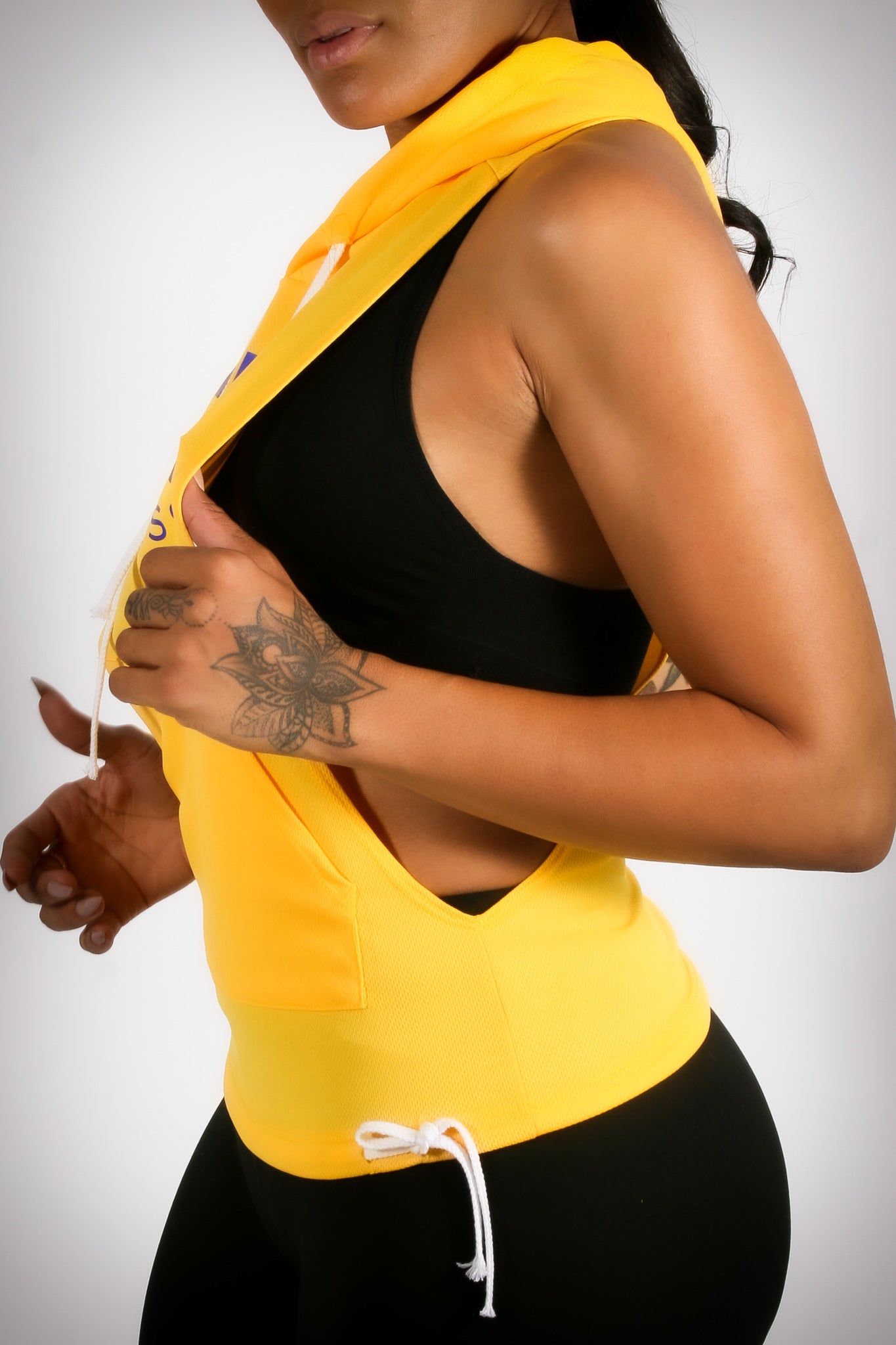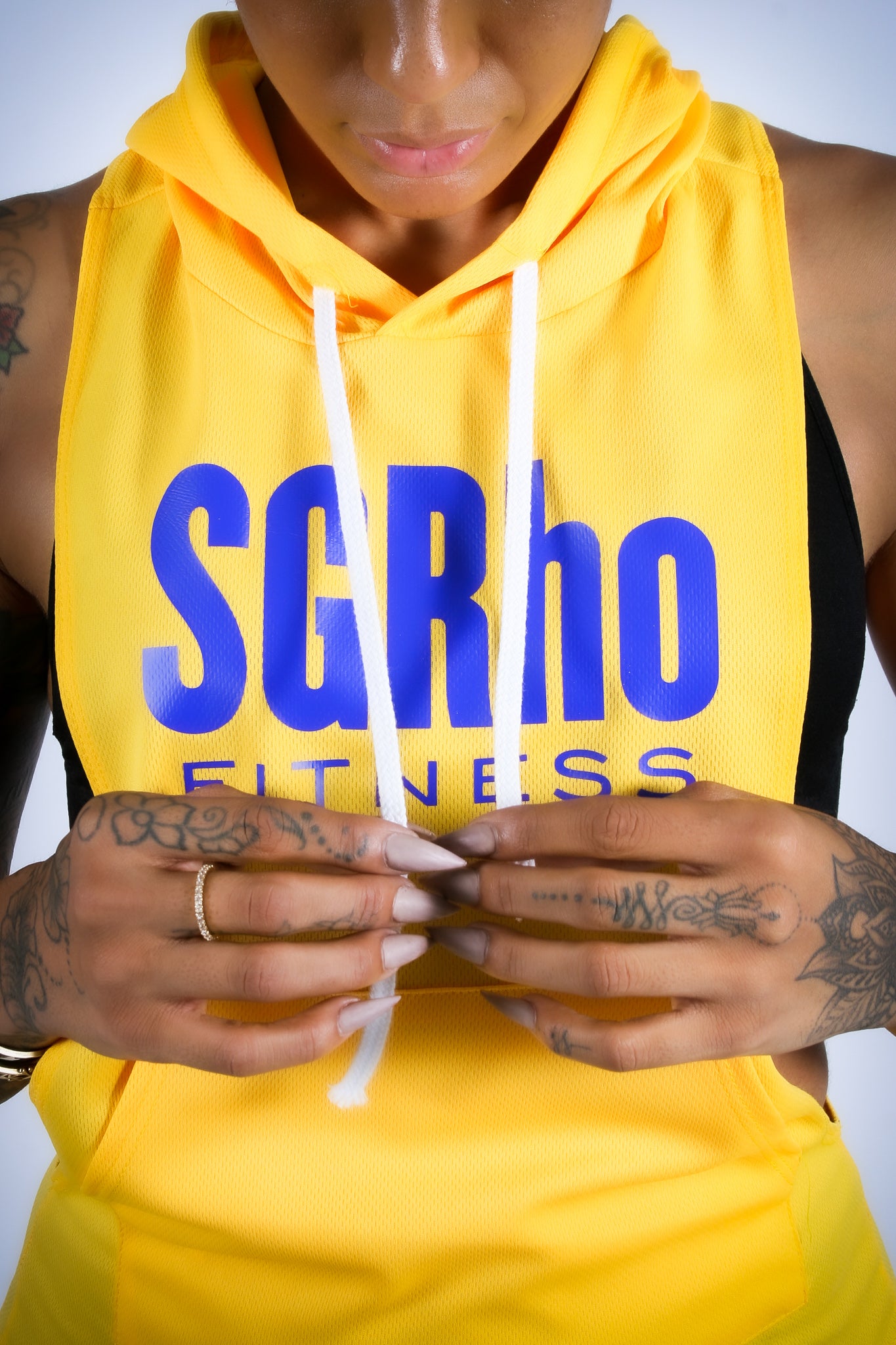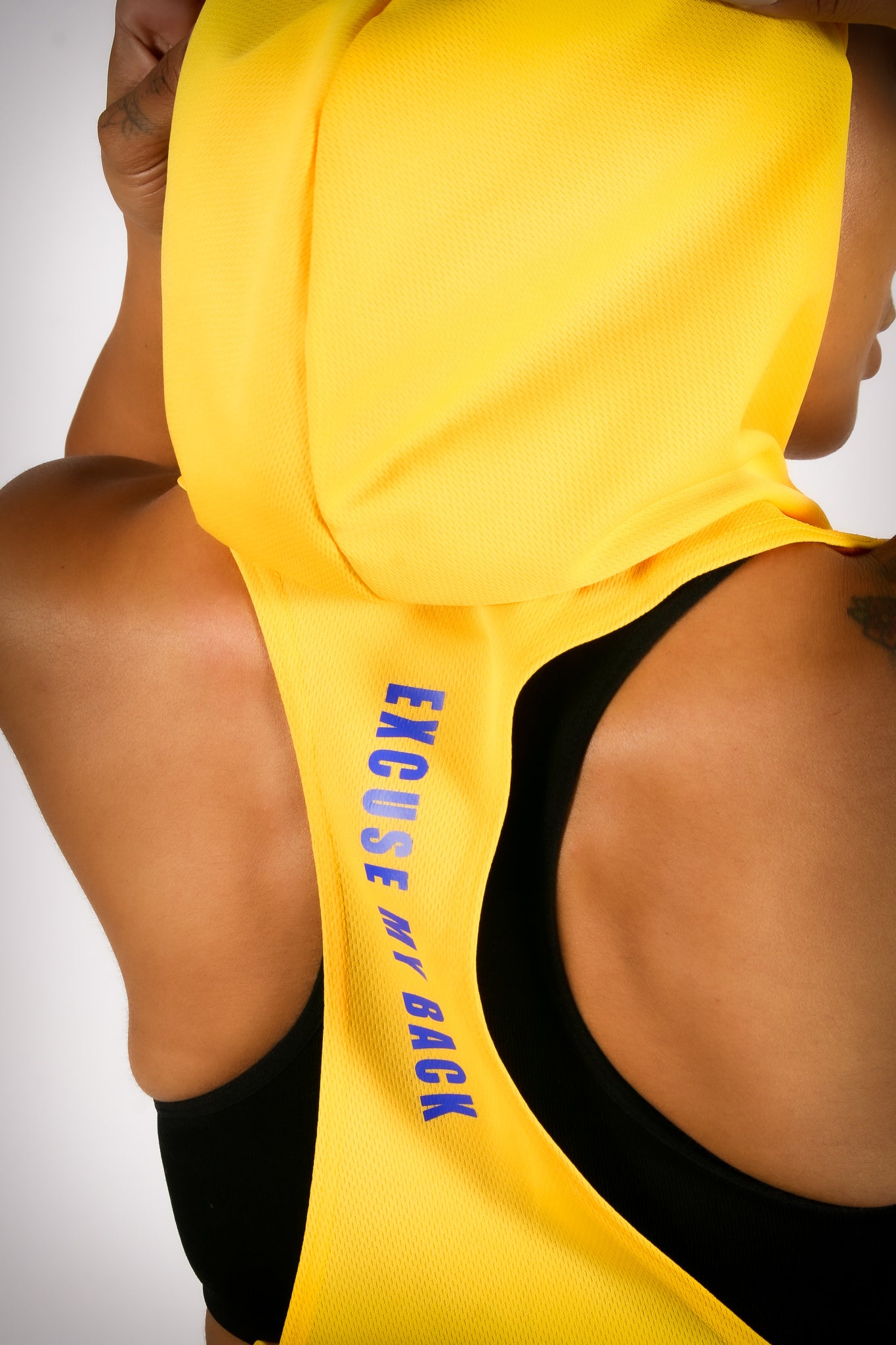 EXCUSE MY BACK BIG SISTER!
Whether ripping it up in the gym or throwing down on the track, this never seen before Stringer tank is just what you need to properly represent when getting it in. In a design that includes a hoodie and pockets (complete with drawstrings) expect lots of questions, compliments and a bit of jealousy.
100% moisture wicking Polyester.
Drawstring hoodie.
Hand pockets.
Cut for an open-airy fit.
True to size.
Model stands 5'7" tall @ 152 lbs and measures 36" bust, 27" waist and 40" hips and is wearing size: Small.
Go oversized if you want a nice loose fit.
Machine wash cold.
Perfect for those SOPHISTICATED ladies who love Fitness, Gym, Working Out, Active & Healthy Lifestyle and Casual wear.