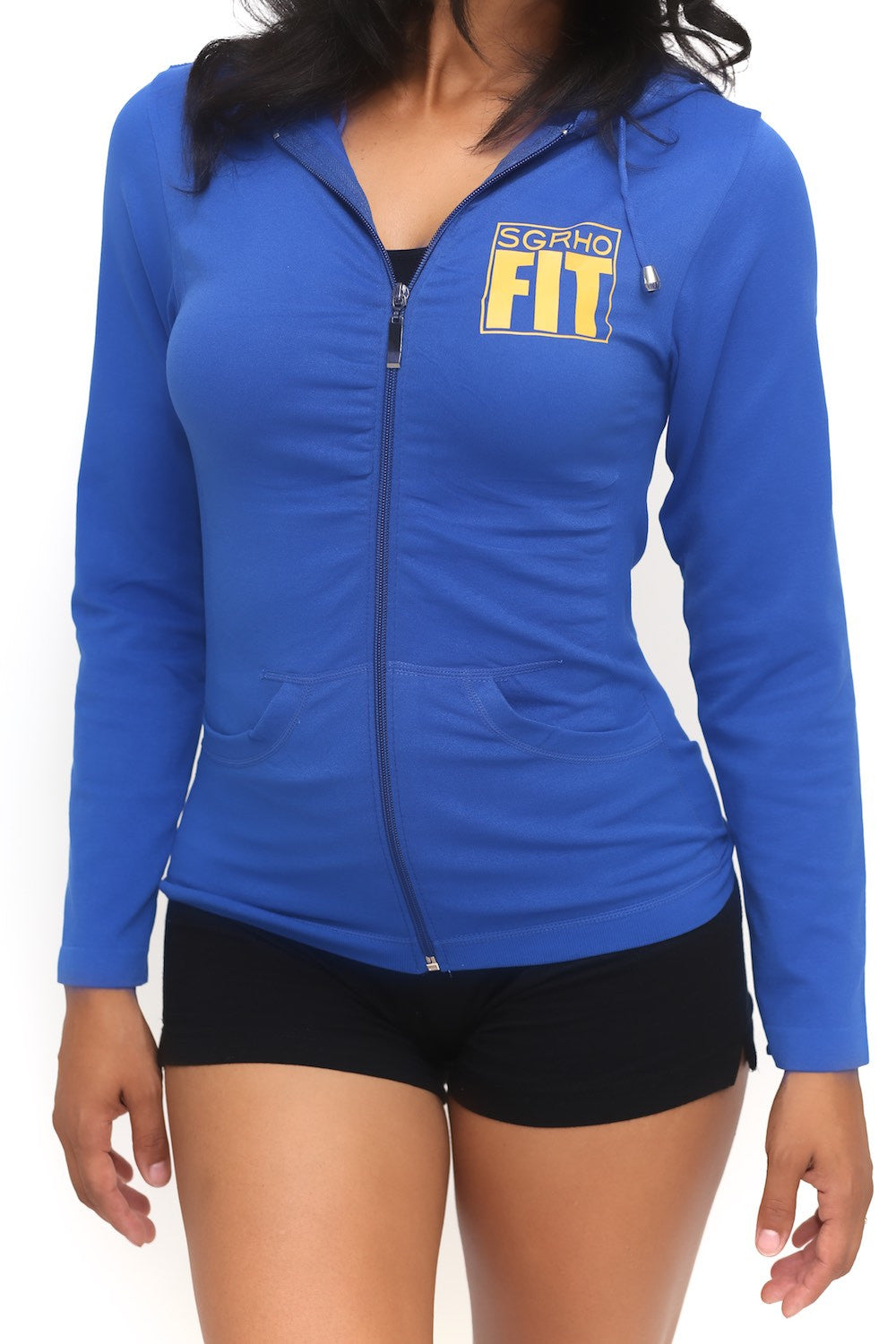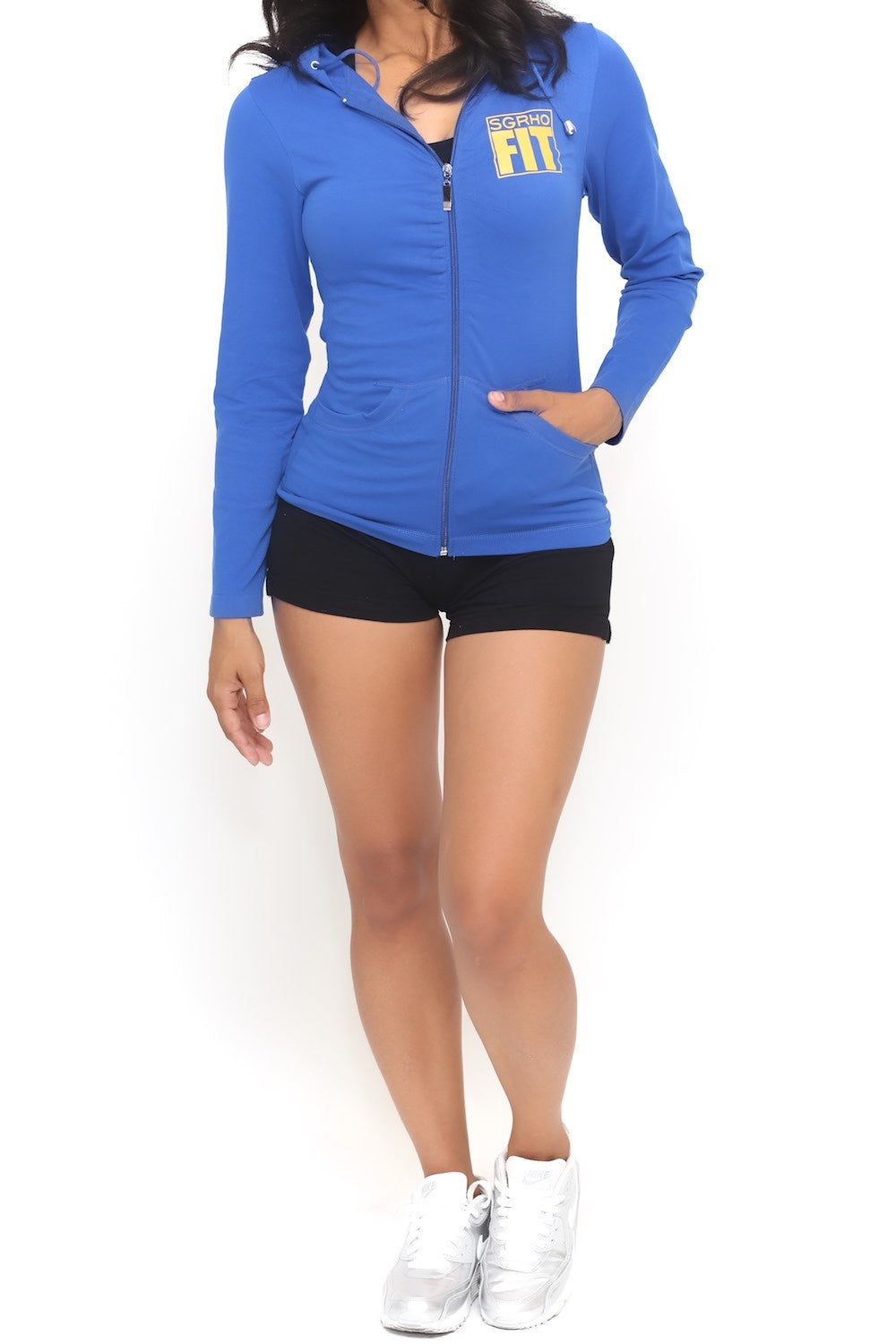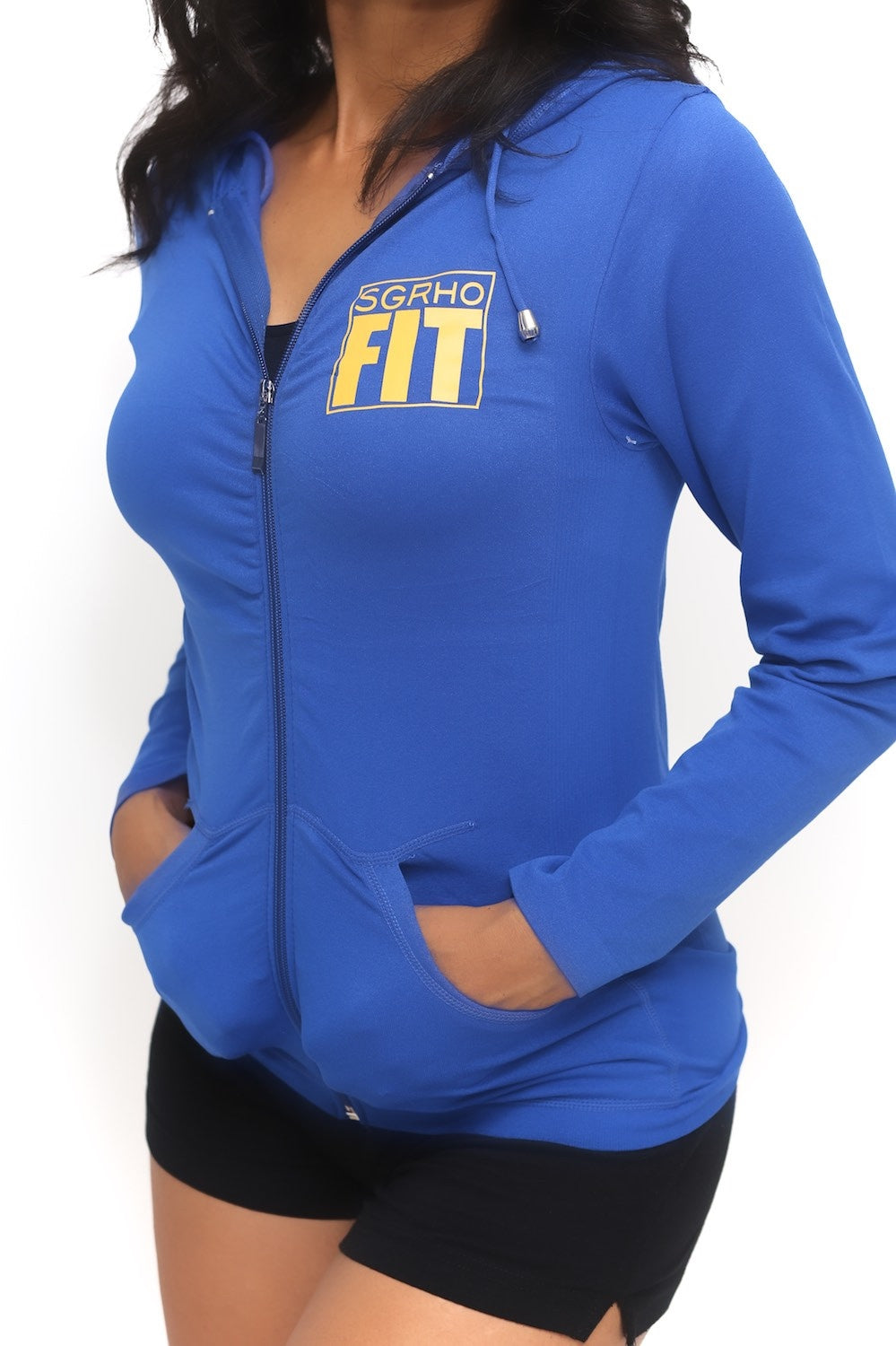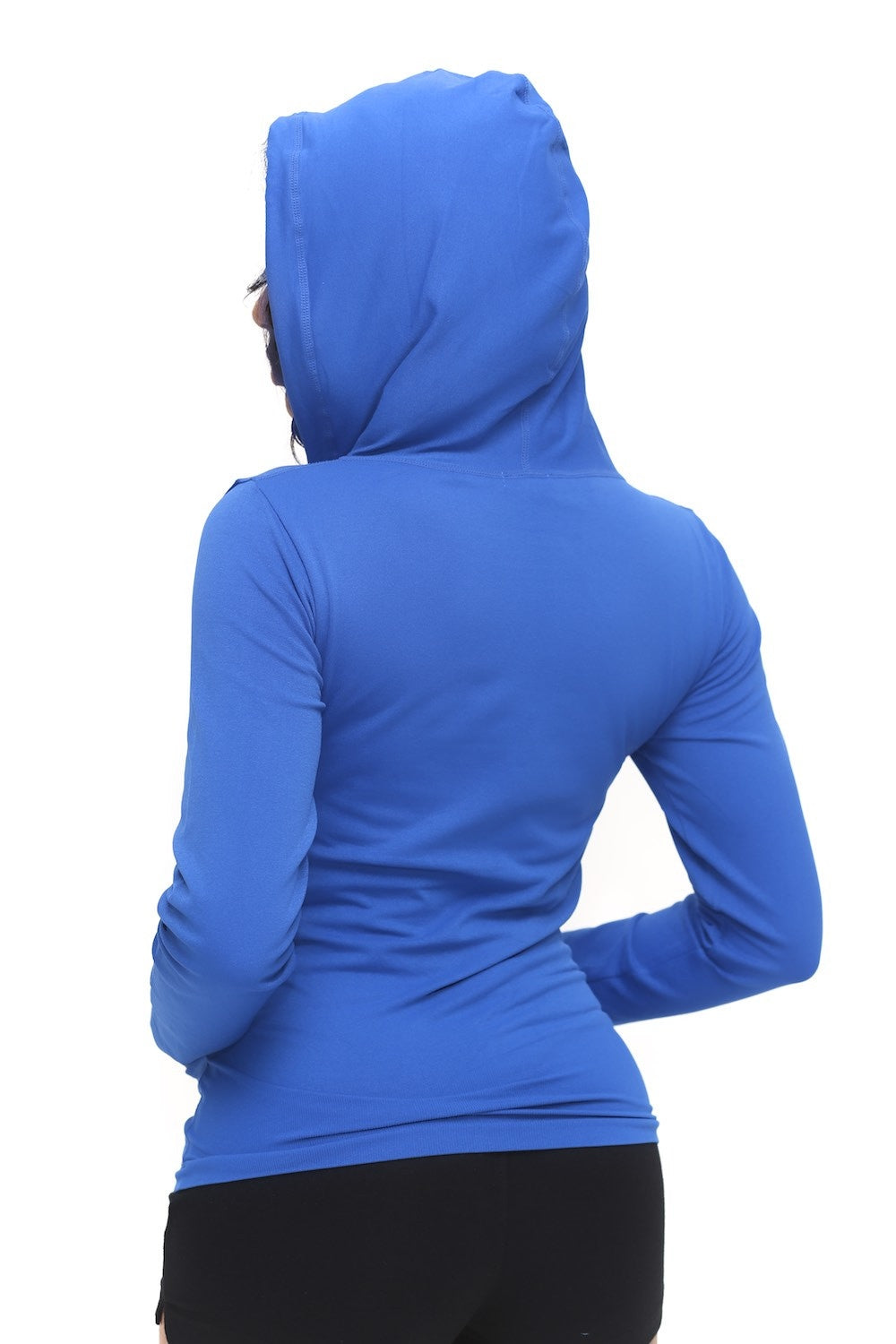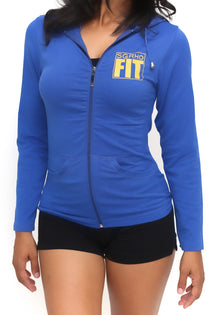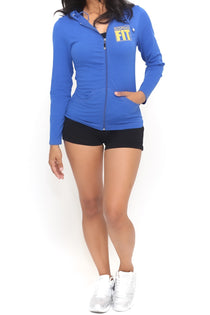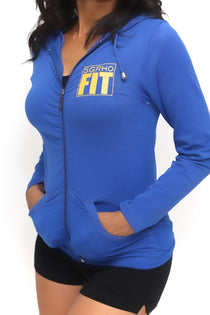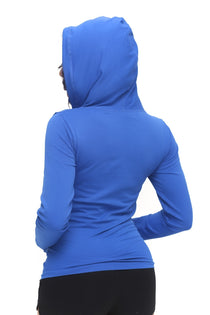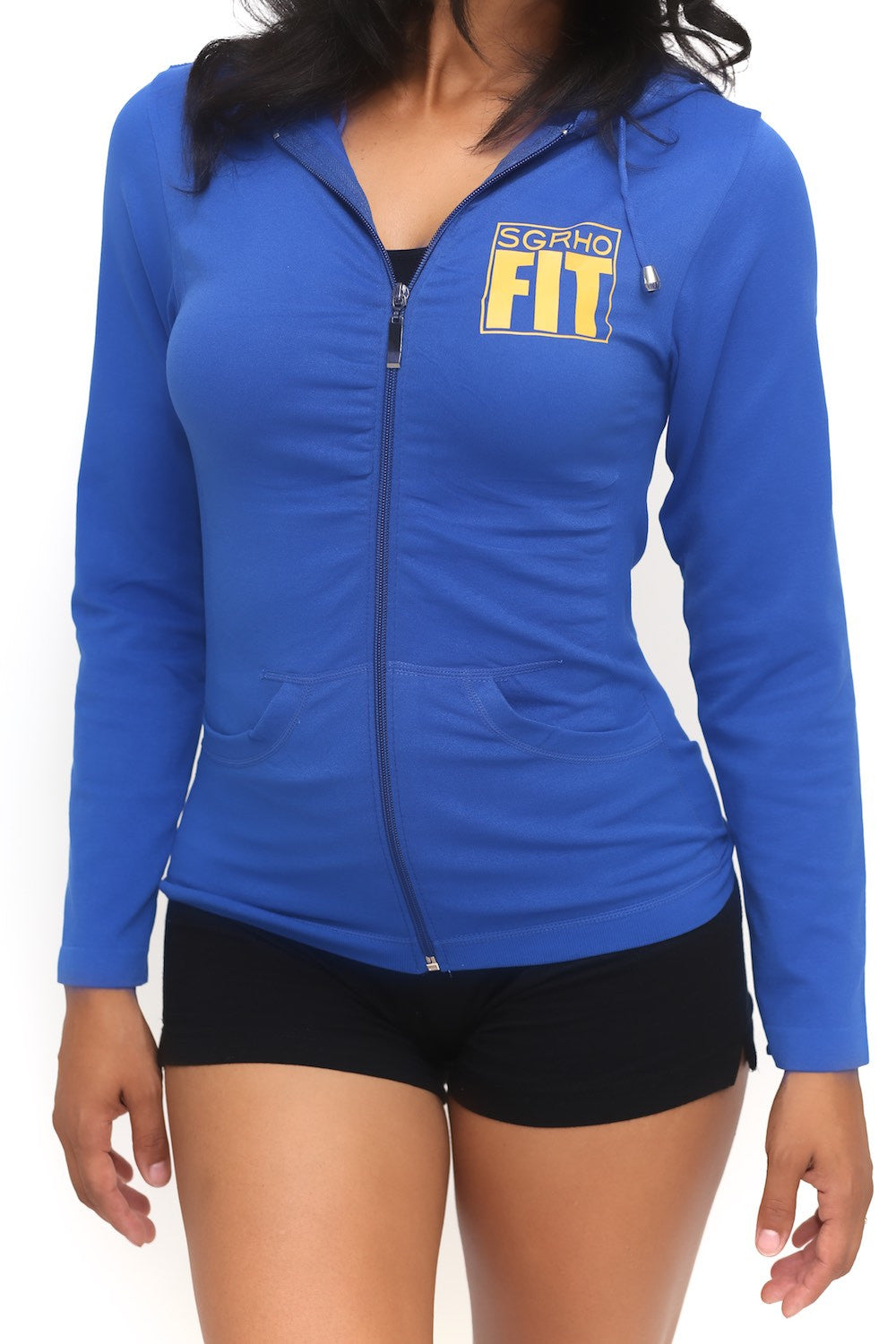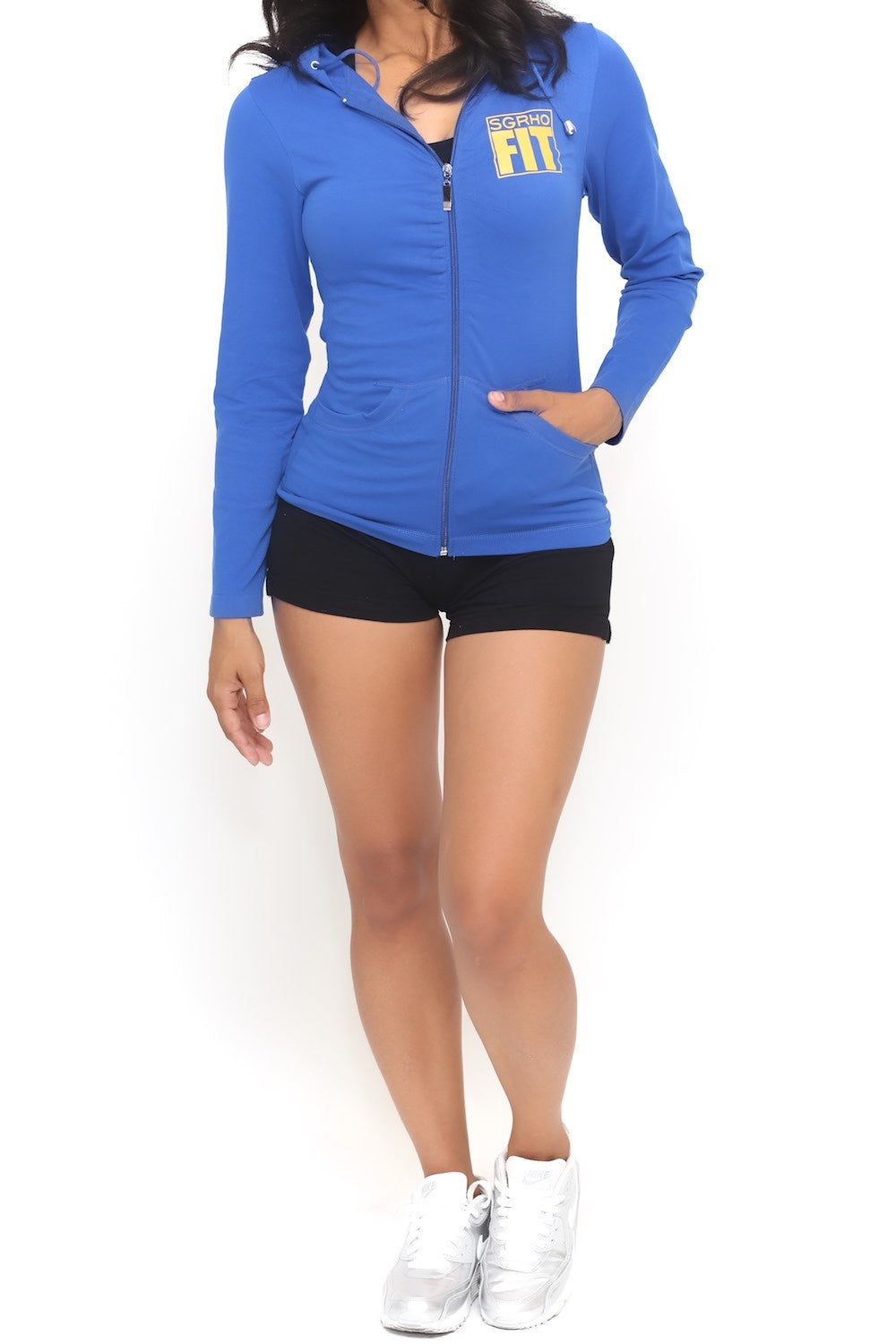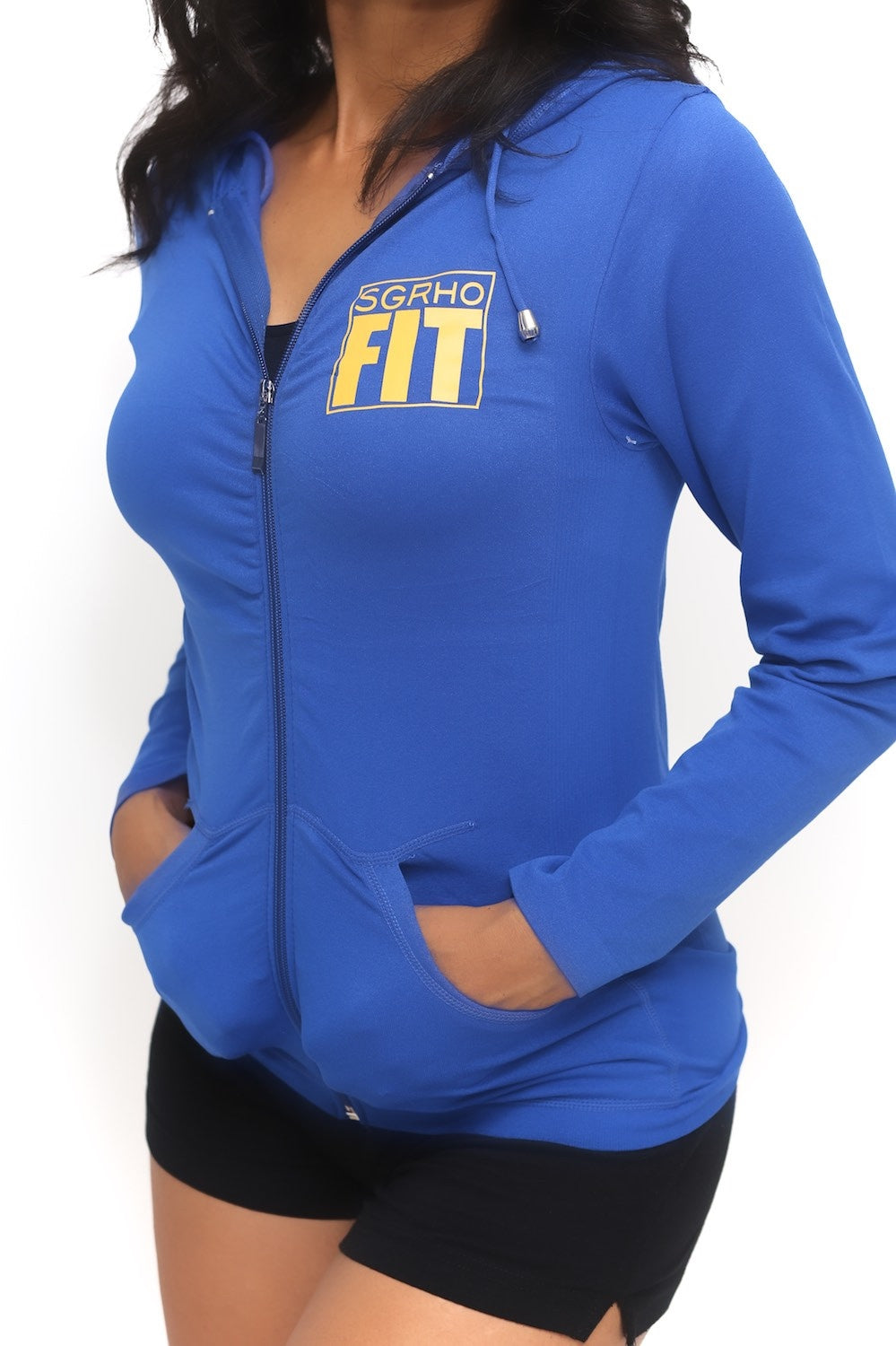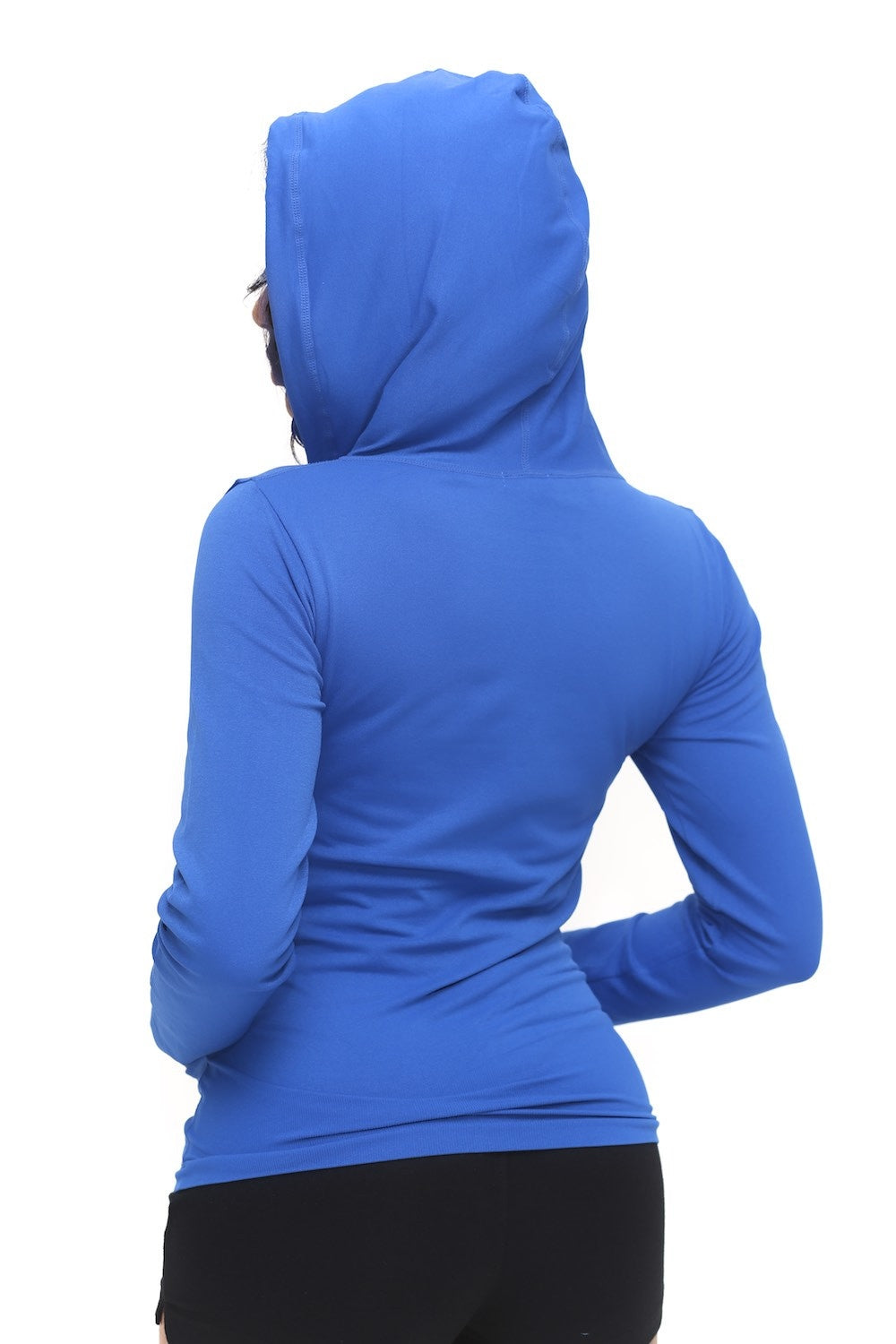 Ladies, let's face it... it gets cold outside! Well, this uber cute jacket is here to help on those chilly mornings you're headed out for a 5K jog or those cold late nights you're about to hit the track or head to the gym. You want to get FIT not sick, right?
Our new track jacket features 2 hand pockets, a protective hood with drawstring in case it begins to drizzle to protect your hair, a durable zipper in case you want to open it up if you get too hot and best of all, it's form fitting and fits one-size. Extremely stretchy material feels so good to the skin. Represent when you're out there, order yours today.
92% Nylon, 8% Elastane
Extremely stretchy
Fits from size XS up to XL (seriously)
Lightweight @ 9oz
Model stands 5'4" tall @ 105 lbs.
Hand wash cold, do not bleach
Perfect for those SOPHISTICATED ladies who want to keep warm before, during and after a fitness session. Good for casual wear when running errands and need a quick jacket solution.