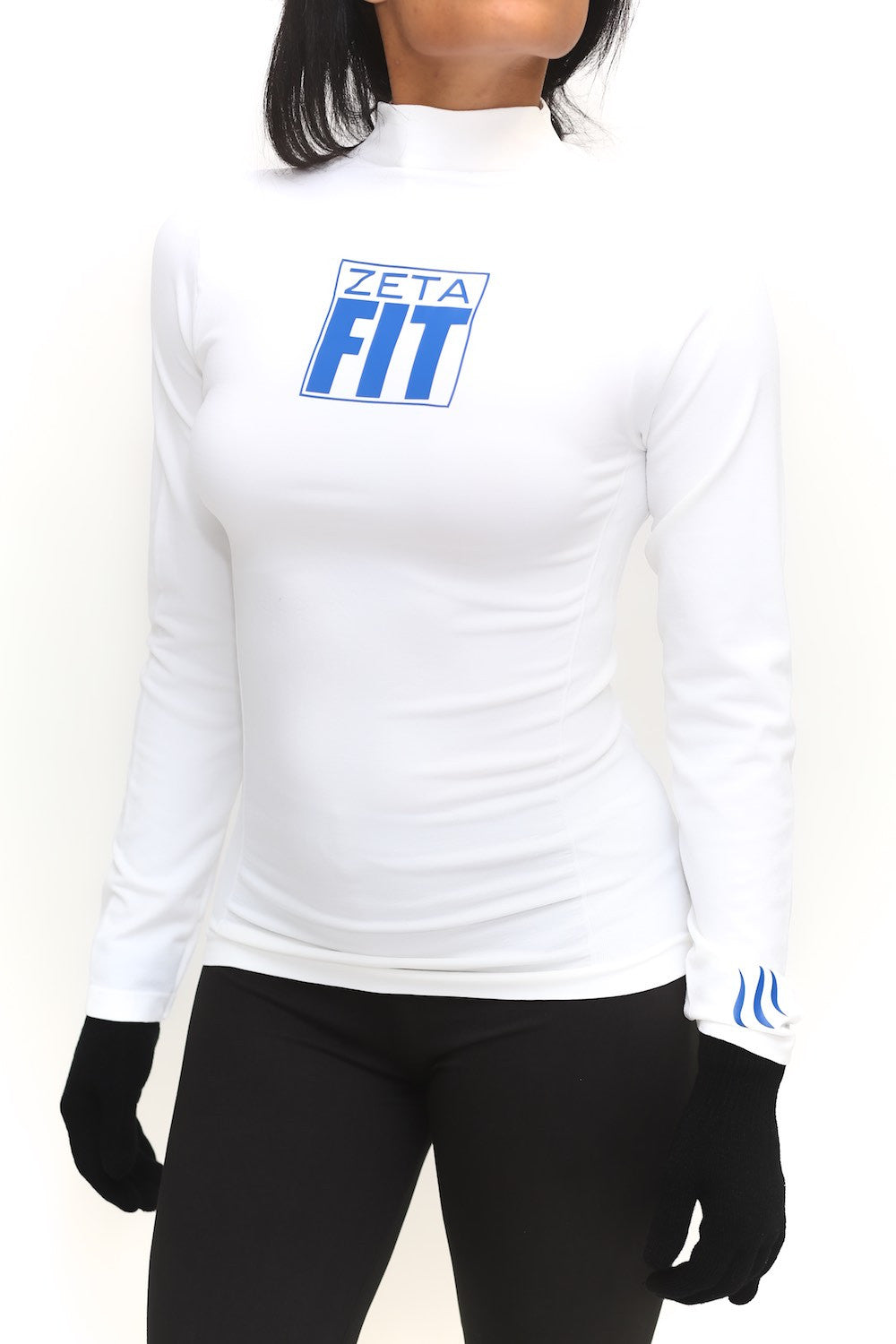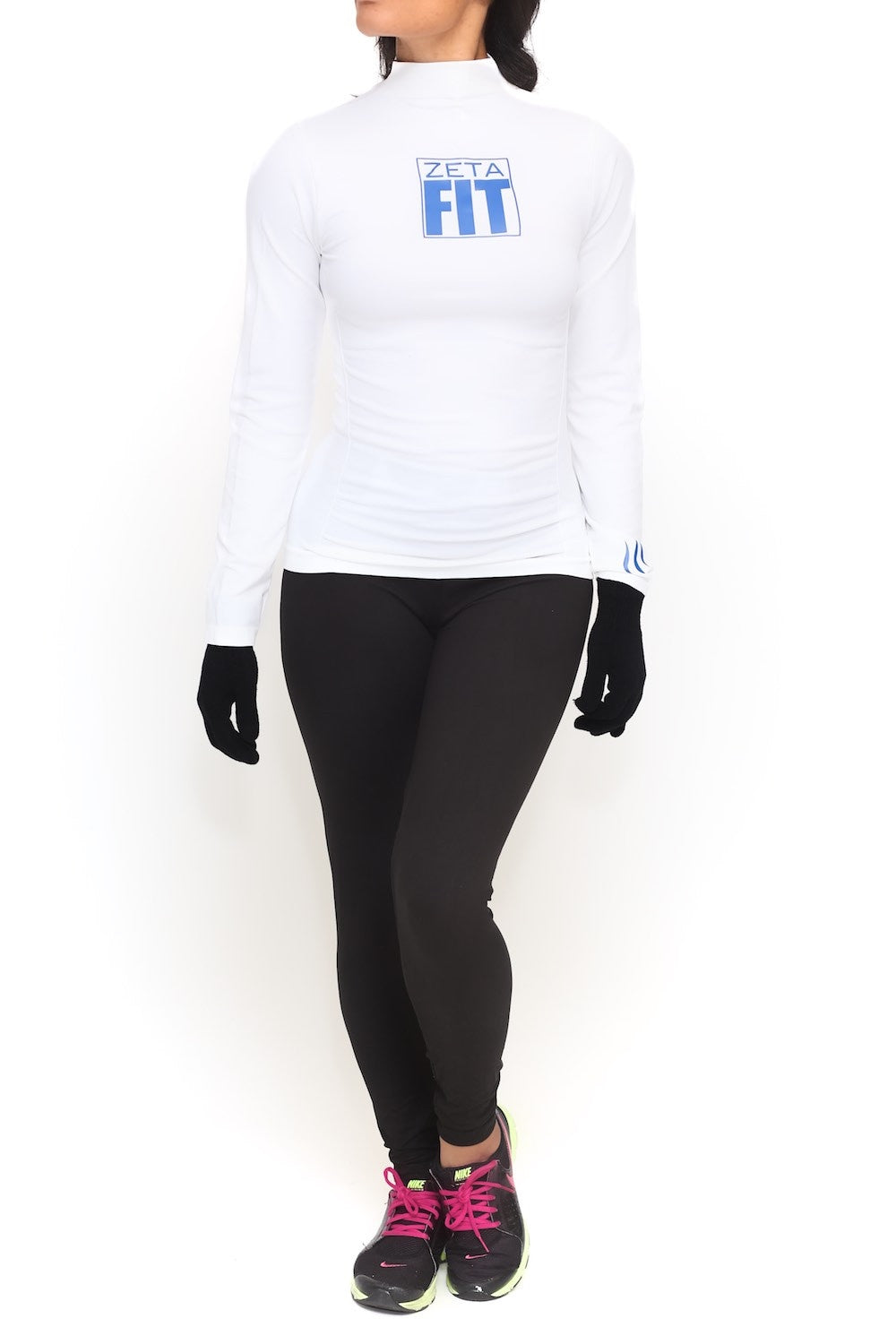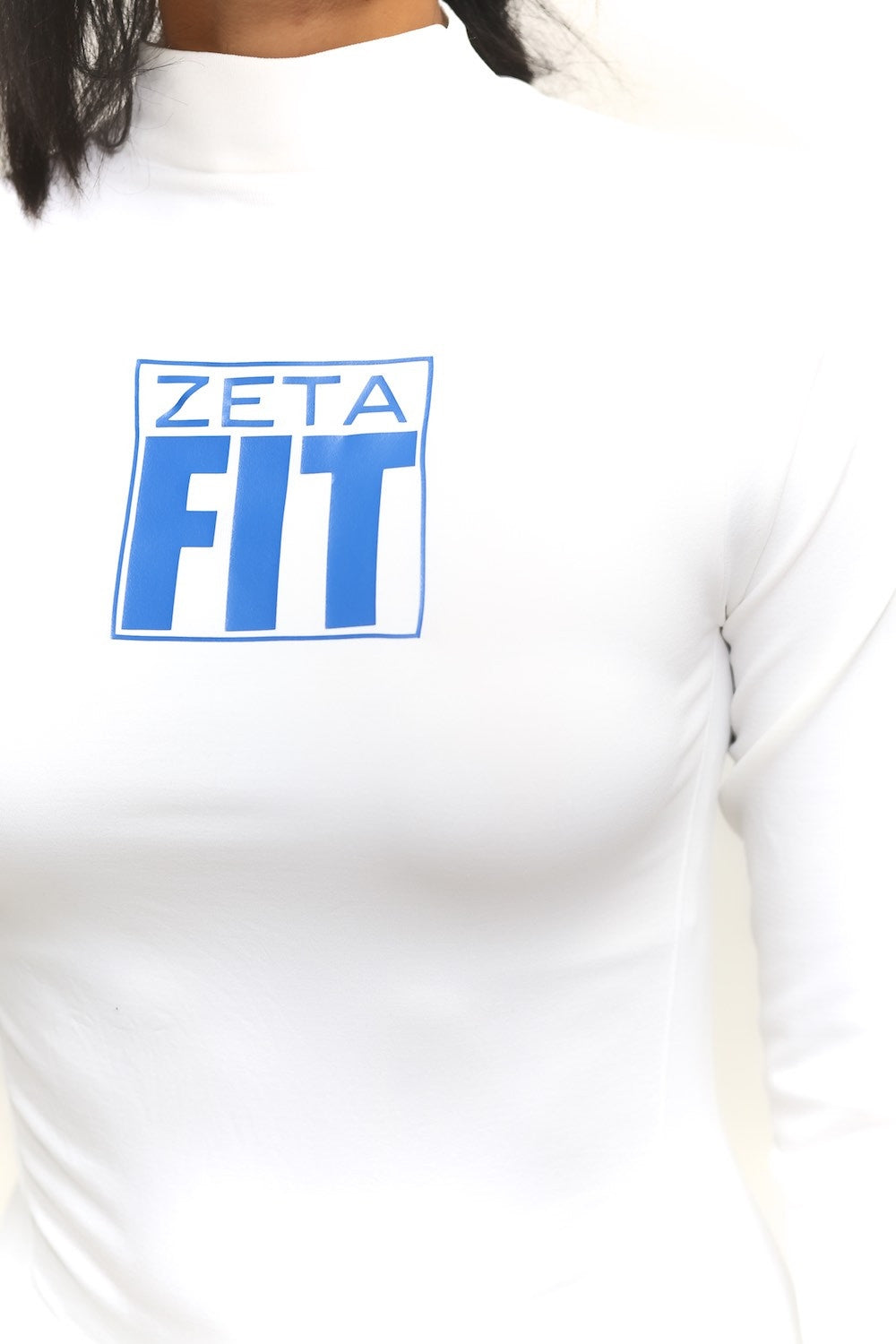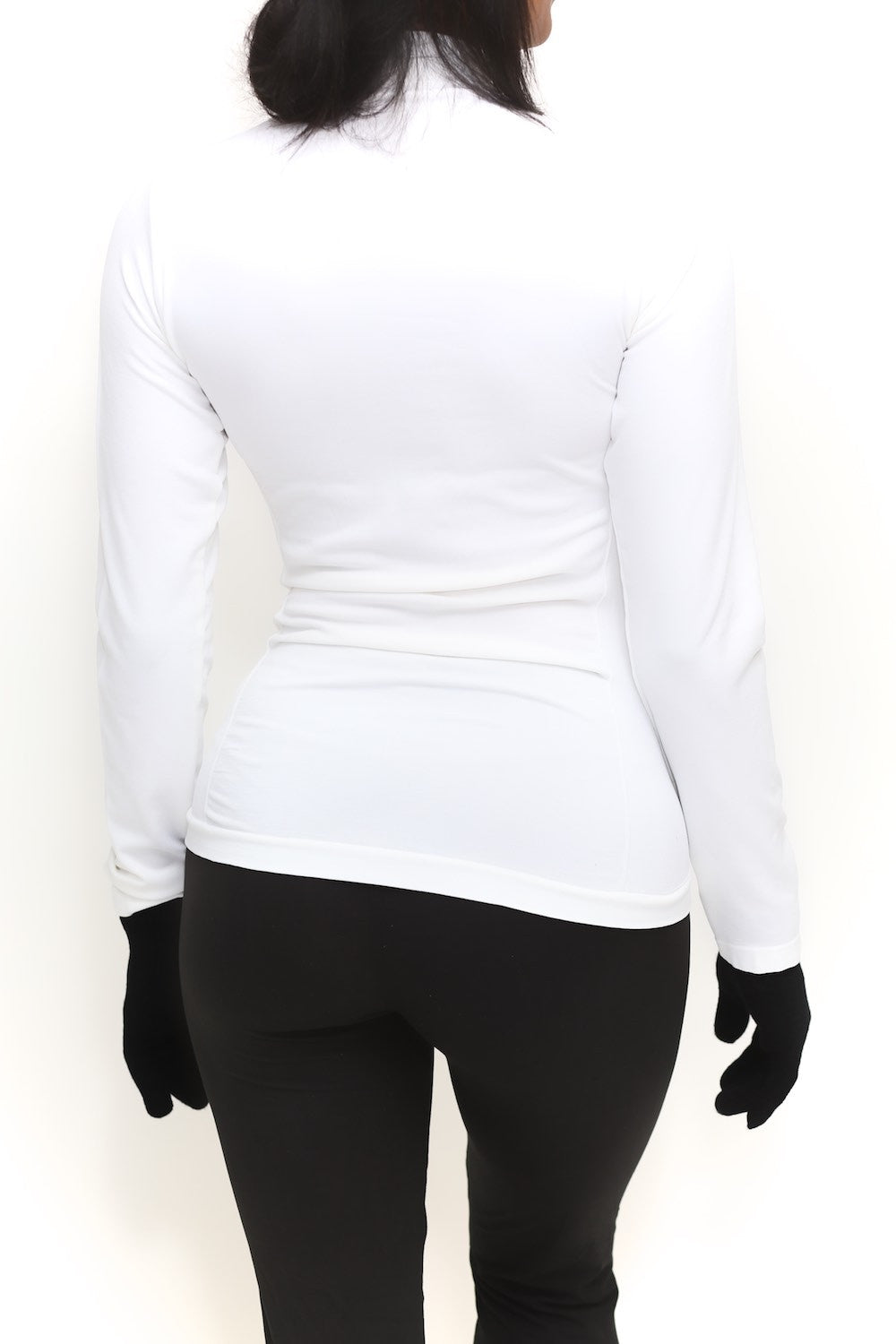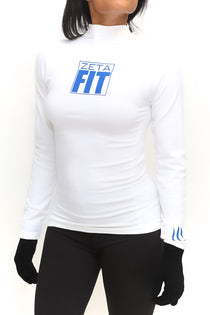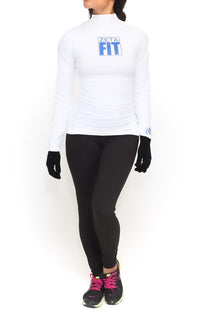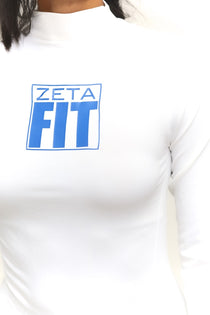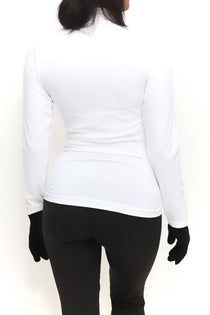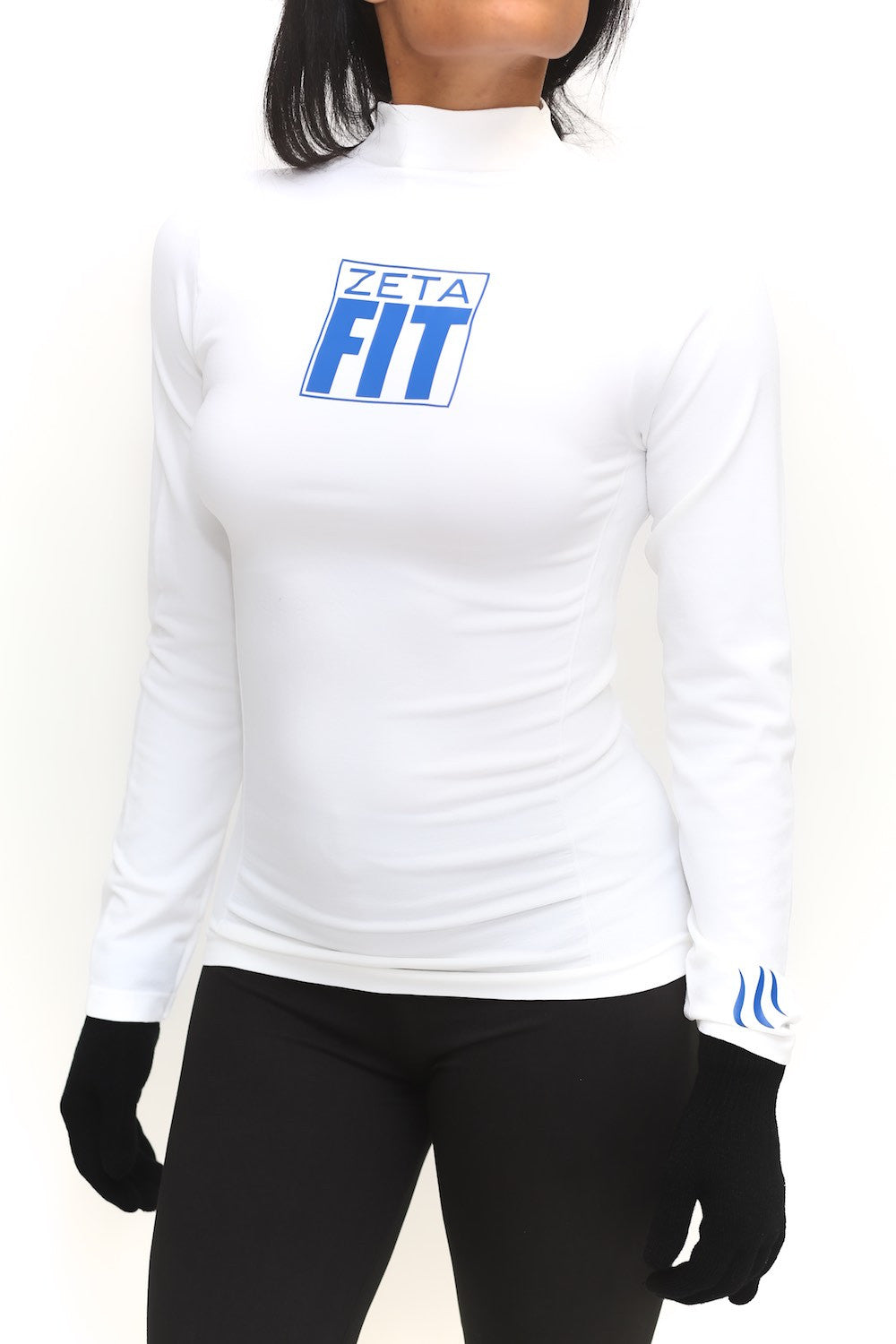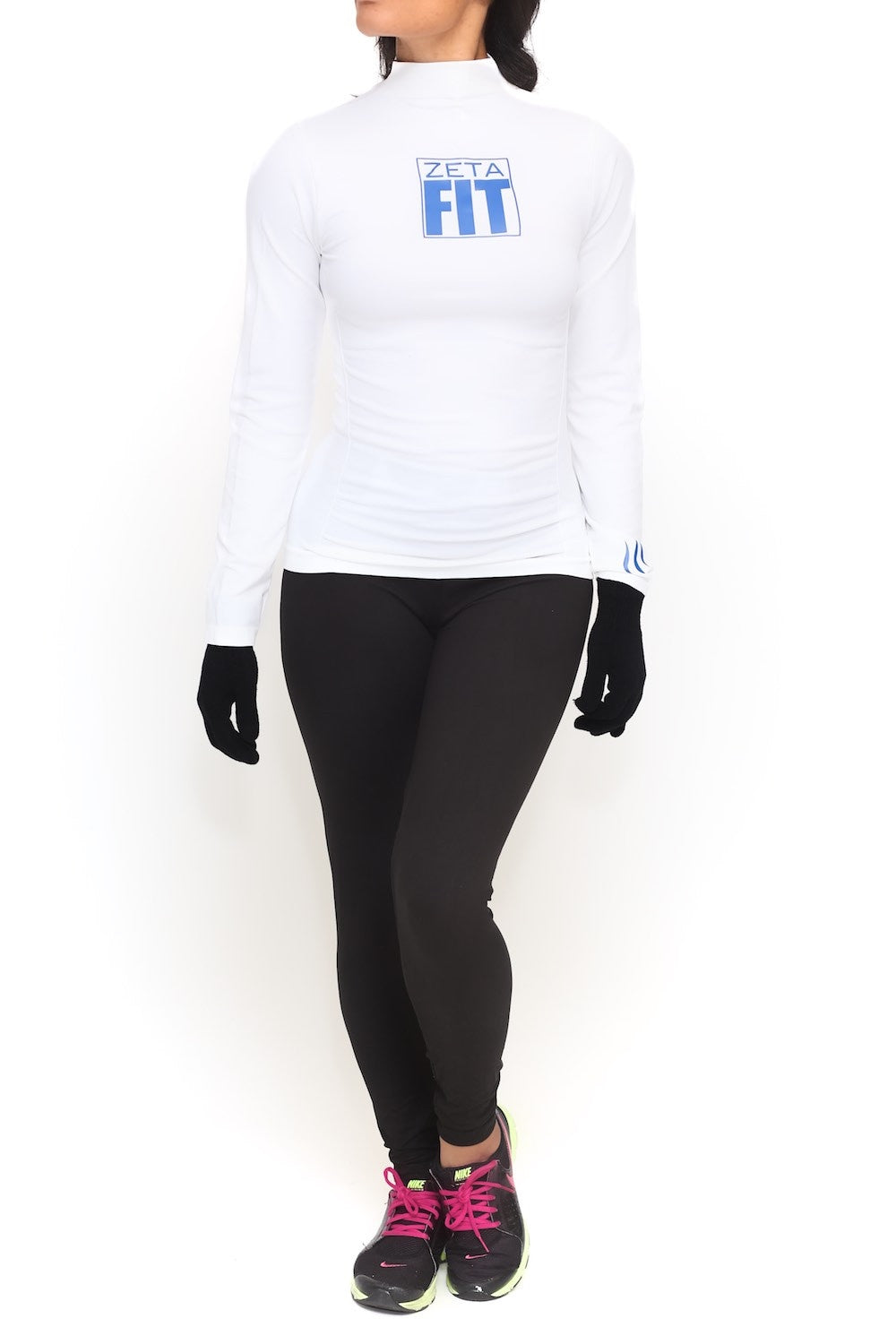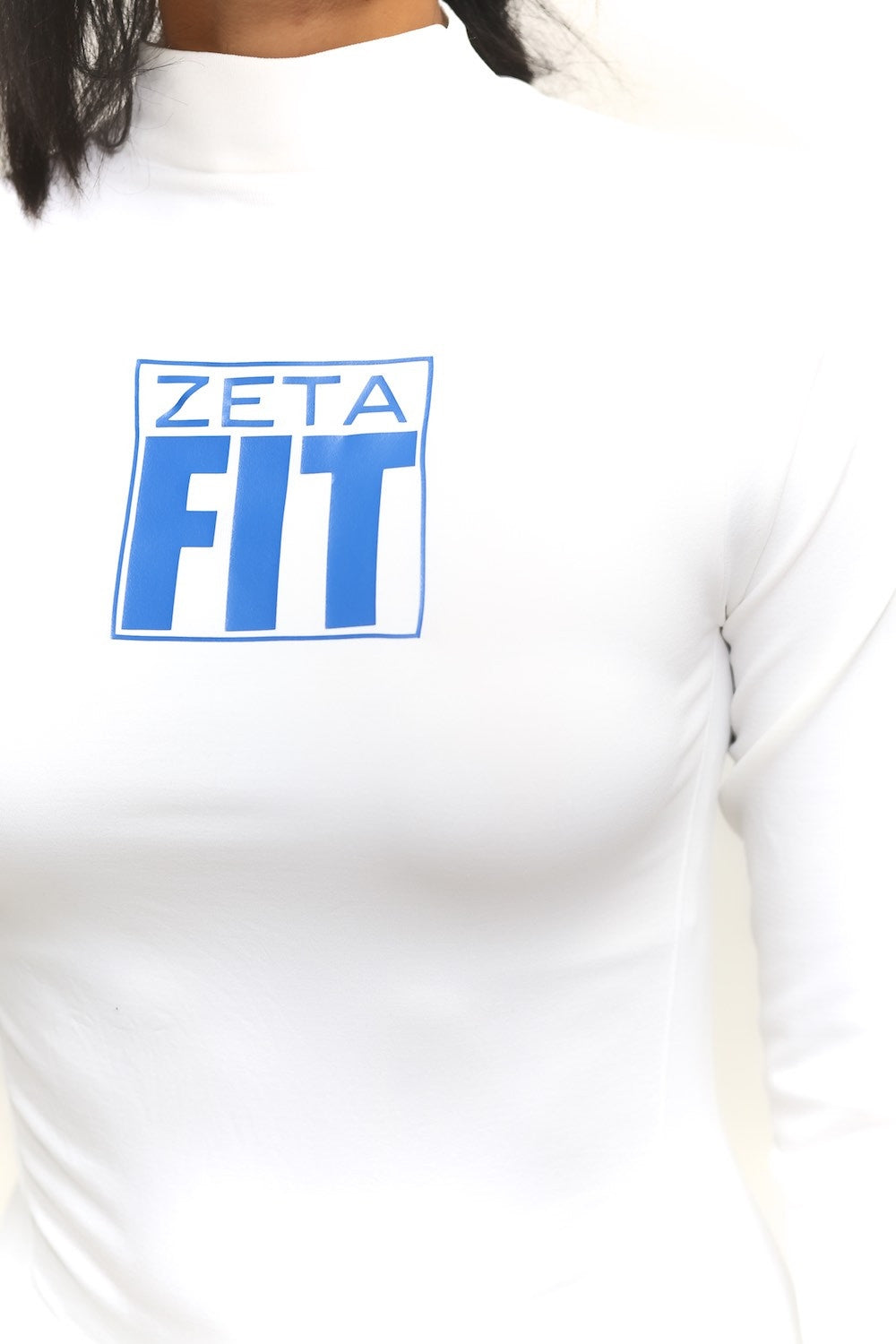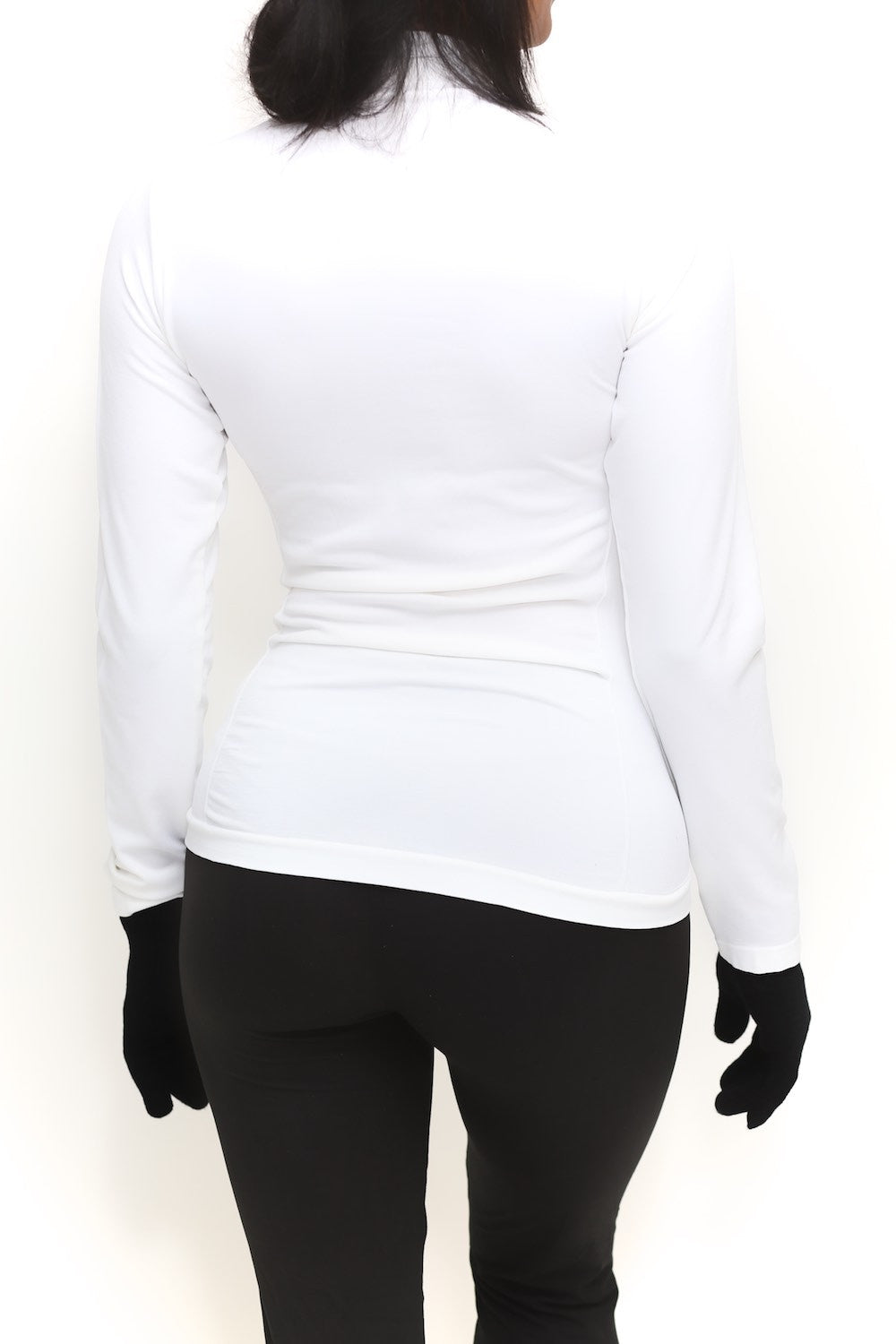 Ladies, let's face it... it gets cold outside! Well, playing off the success of its sister item, the jacket,   this uber cute top is here to help on those chilly mornings you're headed out for a 5K jog or those cold late nights you're about to hit the track or head to the gym. You want to get FIT not sick, right?
Our new turtleneck is tapered in its midsection so it will be form fitting to your body to keep out cold air pockets from your skin. Moisture wicking material will help you when you sweat by bringing the moisture to the top to be evaporated and best of all, it's one-size. But don't let that deter you because this top is extremely stretchy with material that feels so good to the skin. Represent when you're out there, order yours today.
ONE SIZE FITS MOST
92% Nylon, 8% Elastane
Extremely stretchy
Fits from size XS up to XL (seriously)
Lightweight @ 6oz
Model stands 5'4" tall @ 110 lbs.
Hand wash cold, do not bleach
Perfect for those Finer Women who want to keep warm before, during and after a fitness session. Especially great for runners who need to keep warm when out in the elements.