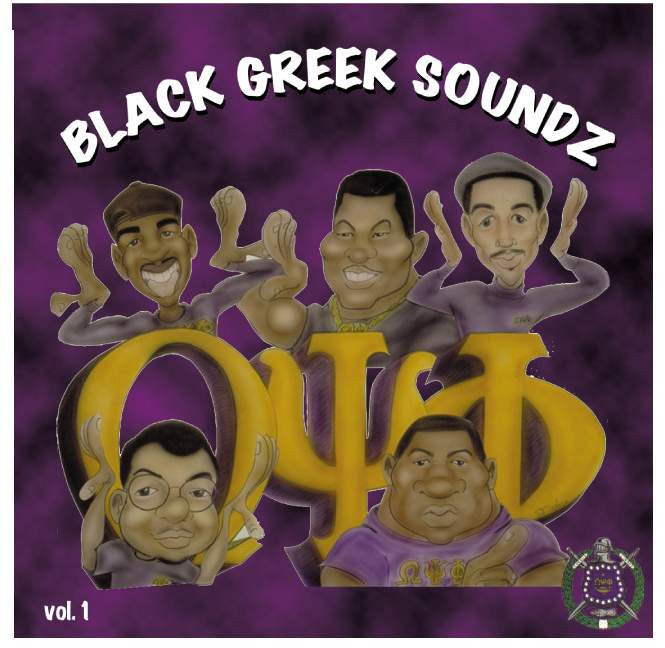 Roo To The Bruhs!
| | |
| --- | --- |
| Format | .ZIP of MP3's |
| Rating | G |
| Audio Quality | Studio Grade |
| Organizations | Omega Psi Phi |
OMEGA PSI PHI
Instant download in MP3
(please note, a physical CD is not mailed)
24 tracks of songs and chants
Omega - Intro Time: 0:10
Who's That Knocking? Time: 0:33
Hey Que! Time: 1:12
Zoom - Zoom Time: 3:09
And She Cried (Omega-Omega) Time: 1:52
Always Love Omega Time: 1:15
I've Got A Feeling Time: 1:15
Omega-Lude (Lamps Striving 4 Omega) Time: 0:50
Working Hard 4 Omega Time: 1:11
Oh Tell Me Why Time: 2:37
Omegabet Time: 1:36
I Know I've Been Changed Time: 2:46
Omega-Lude (The Show) Time: 0:46
Intro-QUES Time: 0:20
What Are We Gonna Do Time: 0:42
Basics Time: 2:52
Rolling-Rolling Time: 1:55
Ques (Get Ready To Roll) Time: 1:00
Omega-Lude (Psalm 133) Time: 0:27
Omega Psi Phi Is The Only Frat I Know Time: 2:13
Omega Dear (Ring Them Bells) Time: 6:05
I Hold My Head Up High Time: 2:45
All Of My Love (Sons Of Blood And Thunder) Time: 2:17
MP3

Do you own a iPod, iPhone, iPad, Android, Blackberry or maybe you have another digital music player?

Don't wait for us to process your chant order, package your Que Dog disc and mail it. Instead, download your Que Dawg Chant CD instantly, no waiting! All songs are mastered @ 192kbs stereo in .mp3 format ready to be imported into iTunes, Windows Media player or any other music manger.

NOTE: For iPhone, iPad & iPod users, please visit this link on how to install the chants on your device: CLICK HERE. You cannot download directly to an iPhone or iPad. You must first download using a full computer and then put the files in iTunes. Then sync your iPhone/iPad to that iTunes library to get the music on your iPhone/iPad.

File Type: you'll download a single 78.96 MegaByte .zip file filled with .mp3 files as soon as you complete your checkout.