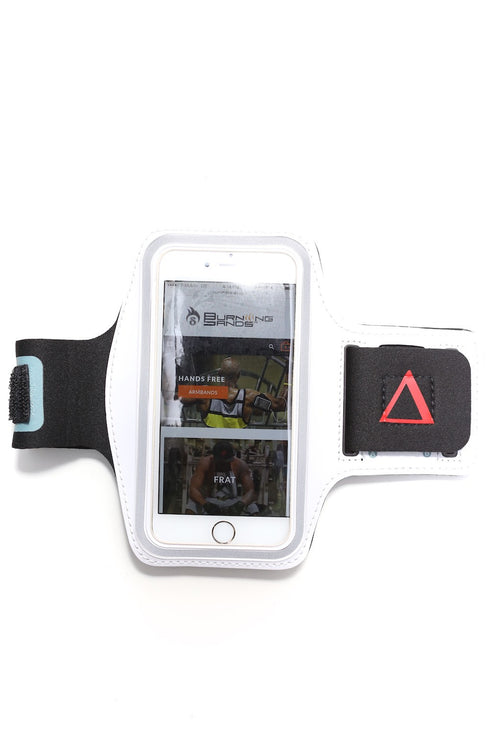 Not everybody, but MANY of us can't workout or go on a run or a hike without our beats and our phone. LOL If that's you too, then you know how cumbersome it is to carry your smartphone in your pockets (if you have any). And that's where our handy-dandy armband comes in. Protect your expensive smartphone from the elements while placing it on your body in an area you won't have to worry about damaging your phone and also keeps it out of your way when getting it in. And while you're at it....represent!
For iPhone 6 up to 11 Pro or similar size Samsung Galaxy.
Full screen protection allows touchscreen functionality.
Portholes to allow headphone jack access.
Features an integrated slot to hold keys.
Adjustable velcro strap for most all arm sizes.
Perfect for those Devastating Divas who runs and/or works out and needs to hold their smartphone securely out of the way.