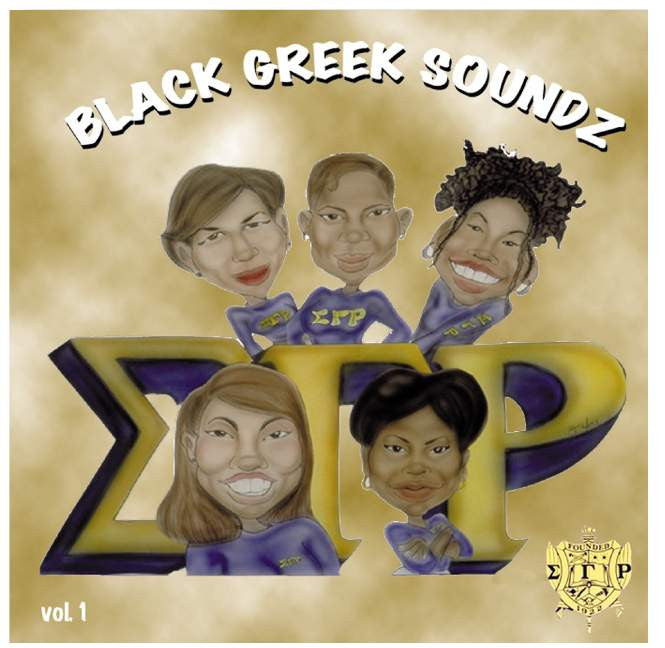 Greater Service!
| | |
| --- | --- |
| Format | .ZIP of MP3's |
| Rating | G |
| Audio Quality | Studio Grade |
| Organizations | Sigma Gamma Rho |
SIGMA GAMMA RHO
Instant download in MP3
(please note, a physical CD is not mailed)
18 tracks of songs and chants
What Is A Sigma Gamma Rho? Time: 1:29
The Legend Time: 1:08
I Was Walking Down The Street Time: 0:26
What Can A Sigma Do For Me? Time: 3:07
I Was Hurt Time: 0:56
Sigma Gamma Rho Was Founded Time: 1:02
I Don't Know But I've Been Told Time: 0:35
Take It Slow Time: 0:31
I've Got A Feeling Time: 1:23
Sigma Gamma Rho Is So Unique Time: 0:36
No One Can Do It Like We Can Time: 0:42
I Am My Sister's Keeper Time: 1:09
How Does It Feel? Time: 0:42
The Jokes You Have Made Time: 1:11
Sigma Gamma Rho Is The Way To Go Time: 0:37
Rho-Bet Time: 0:49
I Dedicate To You Time: 1:18
Get On Board The Sigma Line Time: 1:39
Who Ain't A Delta Time: 0:34
The French Poodle Time: 0:51
Didn't Want To Be No AKA Time: 0:50
I Love My Blue And Gold Time: 0:34
Deep In My Heart Time: 0:51
The Elephants Are Mad Time: 0:38
Way Back In 1922 Time: 0:42
All The Sigma's Gotta Time: 1:07
Rho Rho Rho Time: 0:48
What Can A Sigma Do For Me? (Reprise) Time: 3:08
MP3

Do you own a iPod, iPhone, iPad, Android, Blackberry or maybe you have another digital music player?

Don't wait for us to process your order, package your disc and mail it. Instead, download your Chant CD instantly, no waiting! All songs are mastered @ 192kbs stereo in .mp3 format ready to be imported into iTunes, Windows Media player or any other music manger. 

NOTE: For iPhone, iPad & iPod users, please visit this link on how to install the chants on your device: CLICK HERE. You cannot download directly to an iPhone or iPad. You must first download using a full computer and then put the files in iTunes. Then sync your iPhone/iPad to that iTunes library to get the music on your iPhone/iPad.

File Type: you'll download a single 48.17 MegaByte .zip file filled with .mp3 files as soon as you complete your checkout.