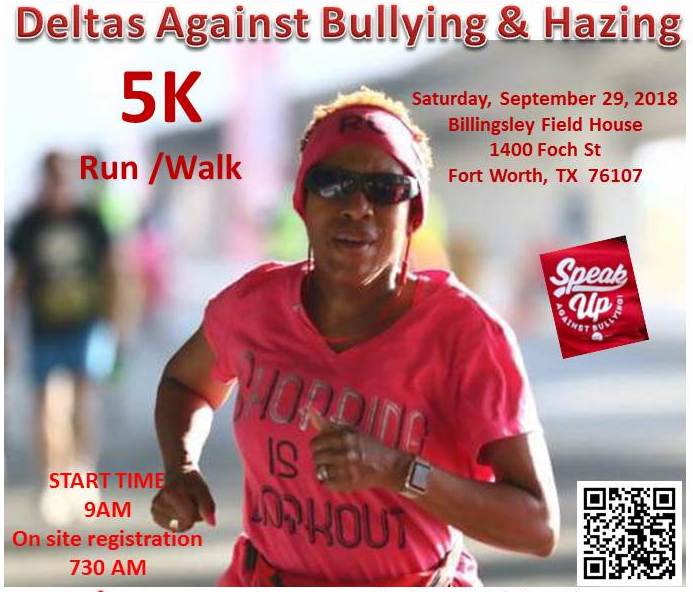 Posted by SHANNON RAWLS
LINK: https://www.facebook.com/events/1746608838759201 WHEN:Saturday, September 29th, 2018 WHERE:1400 Foch St Fort Worth, TX 76107 DESCRIPTION:The Fort Worth Alumnae Chapter of Delta Sigma Theta Sorority, Incorporated invite you to join us as we rally around our students, families, and our community to raise the awareness of bullying. Delta Sigma Theta Sorority is working with several organizations within the National Institutes of Health (NIH) to implement educational outreach initiatives that raise awareness about issues affecting families such as mental health, including bullying. According to statistics reported by ABC News, nearly 30 percent of students are either bullies or victims of bullying, and nationwide 160,000...
Posted by SHANNON RAWLS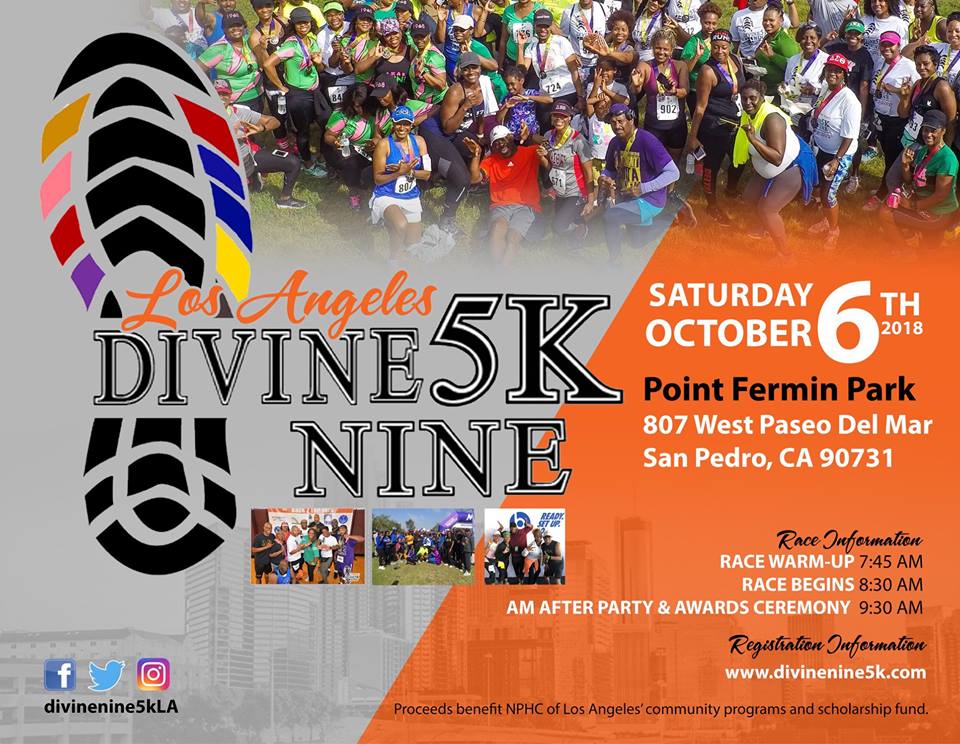 Posted by SHANNON RAWLS
LINK: https://runsignup.com/Race/CA/SanPedro/DivineNine5KLosAngeles WHEN:Saturday, October 6th, 2018 WHERE:Point Fermin Park807 Paseo Del MarSan Pedro, CA US 90731 DESCRIPTION:Join us on October 6, 2018 as we bring the Los Angeles Area Divine Nine Organizations and friends together for the Divine Nine 5K race.  The race is sure to  provide participants the opportunity to network, socialize and raise funds to support the NPHC Los Angeles Scholarship fund. Running and/or walking can be incredibly beneficial to the body, mind, and spirit, and you will find that even short runs (5K) could leave you feeling more energized, more focused, and better able to enjoy all that life...
Posted by SHANNON RAWLS